Written by

NewsServices.com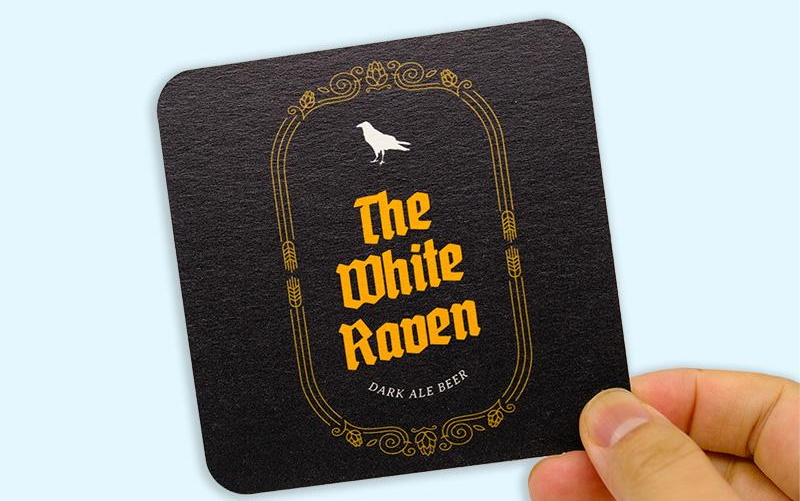 Australian breweries are adopting new ways to build brand awareness and customer loyalty. They are incorporating custom coasters in their marketing campaigns to attract new customers. The role of drink coasters is not limited to protecting your table from liquid stains or unsightly table rings. Though they do a pretty good job at that, they can be used as a mini portable billboard to create brand awareness.
The hardest part about running a business in a saturated market is building brand awareness and customer loyalty. The beverage industry of Australia is saturated with beer manufacturers. Breweries are adopting smart ways to stand out in the market. They are offering free coasters with the beer. Every time a customer orders a bottle, they see the custom beer coaster with the logo of the brewery printed on it. Custom bar coasters serve as an inexpensive yet effective promotional tool.
Most breweries run a cooperative promotional campaign by giving custom drink coasters to bars and restaurants that sell their beer. Some bars and breweries run a joint promotional campaign with coasters that have logos of both the bar and the brewery printed on them. While a customer awaits their order at a bar or restaurant, custom drink coasters quietly promote their brands. They can also be used as free promotional giveaways to customers. That way, they can create awareness at a larger level i.e. if a customer uses the giveaway coaster to serve drinks to guests at home, the guests will know about your brand.
Breweries are opting for variety when it comes to the features, shapes, sizes, and designs of drink coasters. Some breweries are using disposable coasters to minimize costs. Disposable coasters may not be as effective as the ones made with cleanable concrete material to promote your brand as they are mostly thrown out. However, small breweries that are already struggling to meet operational expenses can use disposable custom coasters to promote their brand.
There are amazing print-on-demand services e.g. Stickeroo available in Australia that allow breweries and other businesses to promote their brands creatively and effectively. More and more businesses are turning to custom branding to create brand awareness. While most businesses are using promotional tools like custom t-shirts, mugs, and keychains, breweries opted for something that could fit in well in their marketing campaign i.e. custom drink coasters. Drink coasters advertise the breweries at the point of purchase. Point of purchase advertising is one the most effective types of advertising as it creates an instant impression of your brand in the customer's mind. An instant impression is a real deciding factor in the subsequent purchases of the customer.
There's a lot of research that shows how promotional tools that don't have a servicing function fail to deliver expected results i.e. posters, billboards, standees, etc. Custom drink coasters are an effective and low-cost alternative to these tools. Therefore, Australian breweries are using custom drink coasters to connect with their customers and reach new markets by creating massive brand awareness.