Written by

NewsServices.com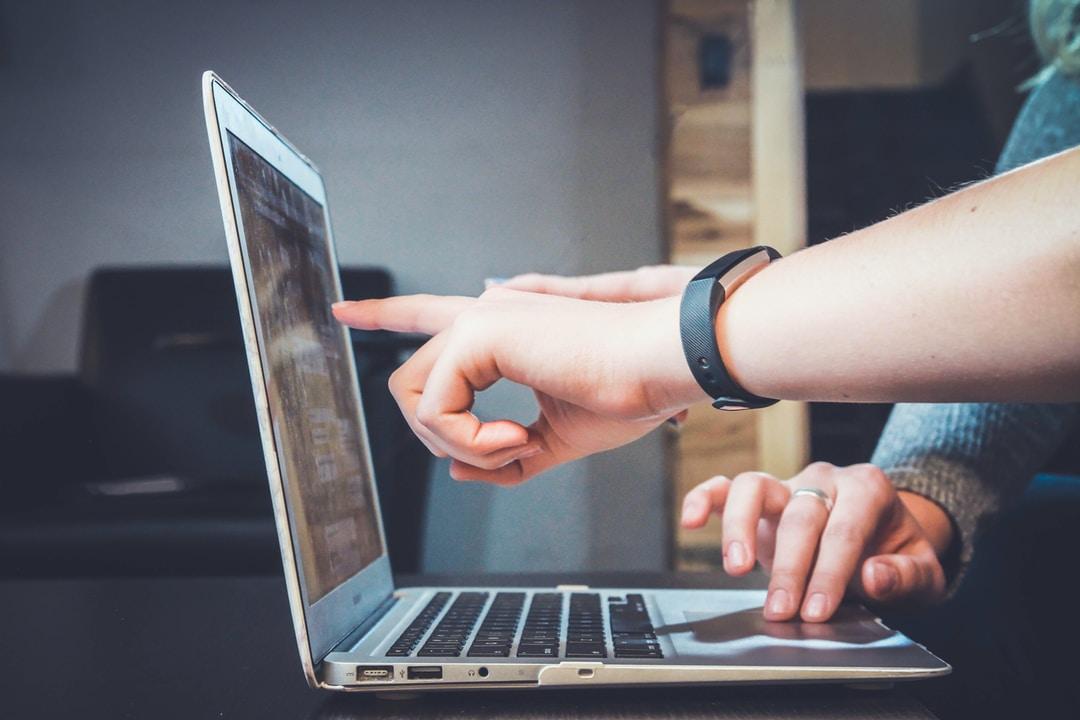 Digital marketing plays a vital role in growing small businesses. No matter what sector you find yourself in, competition continues to grow and whilst other marketing channels may have been effective in the past, digital marketing is a strategy that cannot be overlooked if you want to grow your business and take it to the next level.
Whilst word of mouth marketing and referrals are great for your business, it is no longer enough to rely on these channels. Even when people hear about your business from friends and family, more often than not, they will go online to find out what other people are saying about your business, read reviews and learn more about your products or services.
According to a report conducted in partnership between We Are Social and Hootsuite, there were 4.6 billion internet users in 2021. That's almost 60% of the entire population of the world. Digital is a channel that can no longer be avoided if you want to grow your business.
Why is digital marketing appealing to small businesses?
One of the main benefits of digital marketing for small businesses is the fact that it can be done at a relatively low cost. Setting up social media platforms and managing them can all be done for free if you have the time and a certain degree of knowledge. A website will cost you some money upfront, however, platforms like Shopify are making it more and more cost-effective to create high-quality websites that can really help to showcase your business.
Plus, if you invest in search engine optimization (SEO), you will get a great return on your initial investment once your website starts to rank organically for the keywords that drive new customers to your business online. 
According to
the team
at one of Australia's biggest digital marketing companies,
ranking organically for keywords can produce dividends for your business for many years.
It can be daunting for many small businesses to commit to a digital marketing strategy, investing both time and money in creating a website and managing social media accounts, however, the payoff can be huge with more and more people turning to the internet when it comes to purchasing products and services.
What is digital marketing?
Digital marketing, also called online marketing, is the promotion of brands to connect with potential customers using the internet and other forms of digital communication.
It doesn't matter if your business is an online business or not. Having a website, social media accounts, and in general, embracing online marketing is in your business's best interest. Even if your business is local and already has an effective offline advertising strategy, you should consider communicating with your clients digitally.
Why do small businesses need digital marketing?
It's easy to talk about the fact that every small business needs to invest in digital marketing, however, what are the benefits? Below we have listed seven benefits of digital marketing for small businesses and provided some examples from some of the world's leading brands about how effective digital marketing can be for your business.
Digital marketing provides equal opportunities for every business, regardless of its size. When done well, it does not require huge budgets and allows small businesses to compete with large multinationals. A small business that provides valuable content and effective communication can compete on social media platforms by engaging different clients through different strategies.
Small businesses can learn from large enterprises when it comes to managing their social media accounts and creating a community. Lululemon, one of the world's leading brands in the sports and fitness industry are a great example of a brand that uses the power of their community to drive their digital marketing strategy through user-generated content. This is an extremely cost-effective way to collate content from customers and fans of the brand and repurpose that content through social media.
Digital marketing has long left behind the days when ads would appear to as many internet users as technology allowed it. Today, every social media platform and search engine can create custom "audiences" of potential customers that are more likely to be interested in your products or services. This helps to minimise wasted budget as you are no longer showing your ads to people that are unlikely to be interested in your products or services.
The risk/reward ratio of setting up a business is already a little too heavy on the risk side to add to it with an investment in traditional marketing. Using digital marketing instead of printed flyers, renting a billboard, or placing banners allows you to cut advertising costs. If you have a reasonable budget, you can also hire a marketing agency to help you improve. A great digital marketing agency will save you money in the long run and if you are setting up on digital platforms for the first time, it is recommended that you at least use an agency for that set-up period to ensure you are off to the best possible start.
Digital marketing helps people to become more familiar with your products and develop a preference for them.
It also makes it easier for your brand to become the first thing to pop up in customers' minds when searching for a specific product or service. Digital marketing can provide a huge amount of brand exposure that would simply not be possible through traditional marketing channels and brand exposure leads to brand awareness and that in turn leads to sales.
Brand recognition can also help people connect emotionally with your brand since it aims to associate it with their everyday experiences. The more they see or use your brand, the more personal connections they create with it. It is important to create a connection with your audience through your digital platforms and use them to build a relationship with your customers.
Brands line online casino Betway rely on customer feedback to help improve their products online and this feedback is something small businesses can embrace. Set up closed groups for "super fans" on your social media platforms where they can provide feedback about your products and services. This allows you to take them on the journey with you and get them to buy into your brand.
Online visibility is significant, especially when you are competing in highly competitive markets. Digital platforms give small businesses the same opportunities as large enterprises to appear. Google, for example, wants to show searchers the best possible results when they enter a search query. Your job is to create content that best meets the needs of those searchers and no matter how small your business, you can create content that does this. If you are an expert in your particular field, or you know someone who is, you can get them to contribute to a blog, a podcast or a video and this can help you to gain exposure and compete with bigger businesses online. Small businesses can be innovative and create their own exposure space in their platforms, focusing on potential customers online.
Digital marketing includes mobile marketing. According to Statista, 85% of adults in America have a smartphone. In Australia, that number is around 80% and is predicted to rise over the next five years. By making your website responsive on mobile, you can tap into that huge pool of potential customers. People are spending more time than ever on mobile devices and this should be an integral part of your digital marketing strategy.
We've already touched on a couple of examples of big brands that are doing some exciting things online but it's not just the big brands you can learn from. Your competitors are also likely to be active online and you can use their platforms to carry out research and get an insight into what works for them and what doesn't. You can learn more about how they communicate with their customers, what are their strategies when it comes to engaging with their audience and what platforms are they using to drive engagement. On top of these tips, it's best to expand your knowledge of the business field with an online MBA degree.
If you are not online, then it makes it extremely difficult for you to be discovered by new customers and it gives your competitors that are online a head start.