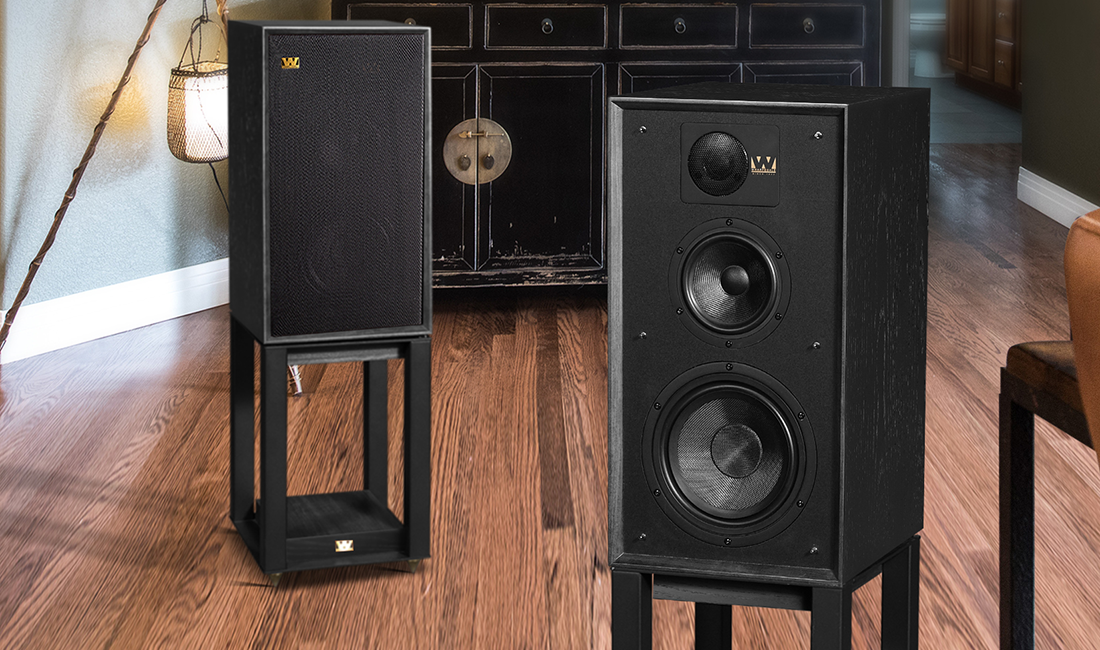 There are a lot of factors to consider when choosing the right speaker stand. Size and weight naturally come into play, and your studio's environment plays a part too. You want to make sure that your stand can accommodate the weight of your speakers and doesn't wobble when they're in use.
While most people are familiar with the standard tripod stand, there are actually other options that you might want to consider. The triple-rung stands are great for situations where you need to elevate your speakers but don't have enough space on the floor. These stands are stable enough for studio monitors too.
You'll also find more stylish stands with integrated lights and top plates. These can be great additions to your studio, but you'll need to be sure that the stand will hold up to the demands of studio sound mixing. Rail stands are another option if your studio is in an acoustically treated room since they can also allow you to adjust the height of your speakers.
You'll also want to think about stands that improve the appearance of your studio equipment
The appearance of your studio is something that you can take into consideration when choosing a stand. Even if the function of your studio equipment is the main factor for your choice, be sure that it will look good in a live recording or a DJ booth. You can also spend a little more on your stand of choice if you want to make it stand out from the crowd.
You should also consider aesthetics when choosing a koalaaudio.com.au/collections/speaker-stands stand for your studio. If you want to create a modern appearance, you can select stands with sleek and stylish designs that compliment your studio equipment and the room it's in. You can find options to create a cohesive appearance for your equipment, from wooden stands to elegant iron stands.
The biggest concern that you'll have is the functionality of the stand
Before you make a final decision, you'll want to make sure that the stand is able to hold up your speakers and keep them in place. It's common for speaker stands to wobble and even tip over when the weight of your equipment is too much for them. You'll also want to make sure that the stand will hold up over time.
You might have heard of studio monitors being held on speaker stands, but don't get too used to this practice. The weight of your speakers will eventually cause the stand to vibrate and cause distortion in the sound.
When you make a final decision on the right stand, you'll need to make sure that it will work for your desired purpose.
You'll need to consider your size and weight limit for the stand. If you're planning on using one of these stands for your DJ equipment, you should know that there are portable options that you can take to gigs and the standard floor models.
You'll also need to remember that the height of your speakers when they're on a stand will affect their sound and how you play music in your studio. So, you'll want to make sure that the stand is tall enough and heavy-duty enough to accommodate this.