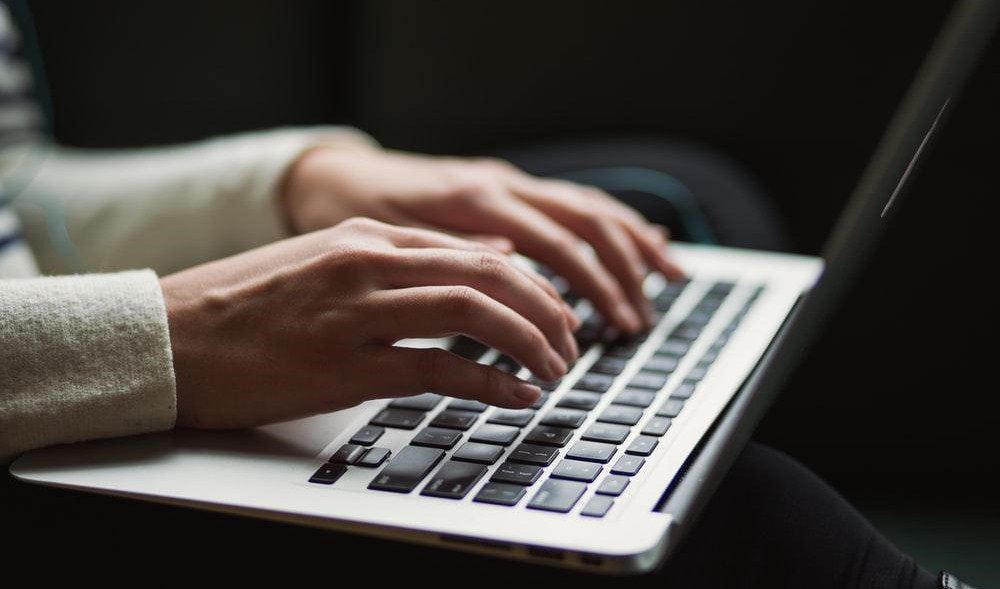 Pay-per-click (PPC) ad campaigns refer to the ads that make use of online advertising platforms like Adwords to get displayed on the search engine result pages. As all business owners want their ads to be displayed at the top of the search result pages, they target certain keywords and are willing to pay for the same through bids. In PPC advertising, you have to pay only when a visitor clicks your ad, and not for only displaying the ad.
One of the most important factors that can enable your PPC advertising campaign to run successfully and in turn, improve your business is the Ad rank, which depends on two major factors:
Maximum Bid - it refers to the amount a business would pay when a viewer click on it's ad.

Quality Score - This depends on factors like level of optimisation of your ad, relevance of your ad to viewers & quality of your website landing page.
The better your ad rank, the higher your ad is displayed in the search results.
Search engines like Google awards high performing and good quality PPC advertising campaigns by awarding discounted per click rates, higher ad ranking positions and are more likely to show in top placement above organic listings.
Since PPC advertising campaigns can play such an important role in boosting your business, it is very important to optimise your PPC charges and yet bring out the best for your business. Blurn SEO Packages Australia is one such team of dedicated professionals who ensure that you get the best possible PPC services at minimum cost as they understand and take following factors into account while designing your Ad campaign:
Keyword competition

The quality score of keywords

Your average monthly budgets

Maximum bid and bid position

Click-through rates
Some of the salient features of Blurn are as follows:
They help you in getting high quality leads by applying most cutting-edge proven procedures.

They will increase the brand's Share of Voice (SOV) by perfectly positioning your brand on the search landscape.

They will optimise your campaign at micro levels and help you save a lot of money.

They integrate paid search with other digital channels to ensure maximum performance.

They help in increasing Cross Sell & Up Sell by targeting the audience that would have otherwise been left out.
Their PPC/SEM Deliverables include the following:
Strategic planning to achieve desired goals.

Highly targeted campaigns designed for high precision targeting.

Daily optimisation of campaigns and landing pages for maximum results.

Free consultation to explain any part of their PPC strategy at any point of time.

Free regular Adwords reports customised and broken down as per client's needs.
Some of the unique features of their PPC/SEM innovations are:
Exact match optimisation by employing as many "exact matches" as needed to get best results.

Retargeting Search to remarket your product/service particularly to those viewers who can become potential customers

They follow a test-and-learn approach to ensure maximum profits.

They perform customer watch to directly target your customers & potential customers.

Automated rules and scripts to ensure maximum reach at minimum cost across platforms.
They openly share their strategies with clients and keep them updated on the steps being taken to improve performance. They are always available when you need to discuss something or suggest some improvements. They are always willing to work upon the suggestions given by their clients for improving their services.
While many PPC agencies rely on the tried and tested strategies to squeeze out efficiency, best PPC marketers invest in new and upcoming strategies to increase the traffic flow while still paying attention to the core campaigns. They carefully invest some of your money in new strategies at a level reflective of their risks, assisted by some of the best third-party tools available in the industry.
Let's take a look at what's the style of working of the company and what you can expect when you pay for their services.
Research & Evaluate

- It's important to attain a deep understanding of your business to build a solid PPC foundation. They can scrutinize your past performance data for insights to decide upon the initial approach.

Implement & Gather

- They will optimise your current campaigns to be more efficient, and at the same time, they will aim at gathering sufficient data to be worked upon at minimal costs, which will be used to create new, more effective strategies for your PPC ad campaigns.

Optimise & Refine - Based on the results of their initial efforts, they will scale up the strategies that show good performance and refine the ones that do not perform well. Ongoing optimization is the most critical PPC campaign activity and begins almost immediately following implementation of new campaigns.


Management process of Blurn involves following:
Pre-Engagement: They will put best efforts to understand your business and goals

Research & Historical Evaluation: They will examine your past performance and competitive landscape.

Strategy Development: They will determine product mix, account structure, and key areas to test

Implementation: They will launch PPC campaigns on your behalf and collect data.

Optimization: They will continuously refine your campaigns based on the performance.
Their Monthly management includes the following:
Lowering the cost per conversion and identifying additional growth areas with the help of proactive optimisation

Access to an online dashboard displaying key performance data.

Regular sharing of reports to have a transparent approach and identify areas of improvements.

Testing of new Google Ad Features

Dedicated phone and email support.
Their Team constantly refines:
All quality score components.

Keyword/Ad relevance.

Keyword coverage across head/body/tail segments.

Bidding strategy.

Ad formats and extensions.

Landing pages and conversion funnel.

Device-specific optimizations.

Display Network opportunities.
They will help in development of an effective PPC advertising strategy by:
Mapping out what your capacity is for ad campaigns, setting your daily budget accordingly and tracking your expenditure on the same.

Doing your keyword research and bidding on the phrase and exact keywords at higher bids to get more relevant clicks

Creating ads that are relevant and compelling enough for the viewer to click.

Optimising your landing pages by running A/B tests to try out variations of a page

Performing remarketing to reinforce your brand
They can help your online retail business by improving awareness and driving quality traffic towards your site. Customers associate certain keywords and phrases to your business and Blurn Adwords Agency can help you identify them and optimise them in order to avoid high bids on the Adwords platform . They will provide you the flexibility of deciding which sites to host your ads on and enable you to focus on your target market by targeting certain regions and cities. They will identify who is searching for your products, optimise current campaigns and leverage results for improved overall success.
Keeping in mind all the above factors, it is very clear that you need to have an impactful, cost-effective and audience-driving PPC Ad Campaign in order to boost the sales of your product / services. Of course, you will have to pay more as more audience clicks on your ad, but your sales will boost only when your product reaches masses. Therefore, you need to invest right in your PPC campaign and let the experts handle it for you who can bring out the best out of your campaign at the lowest possible cost-per-click! They can take care of all other aspects of digital marketing as well, and really help you in growing your business many folds. Blurn Organic Marketing Services in Sydney Australia and check out all the services at your disposal if you choose to hire Blurn!