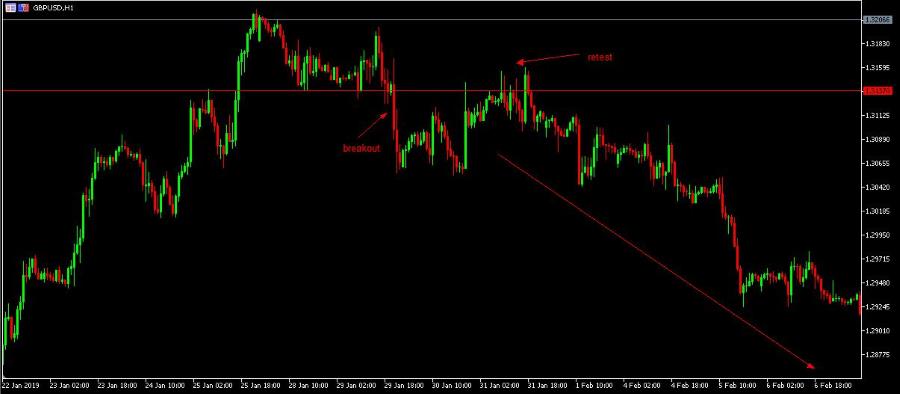 In order to effectively learn online trading, a trader must fully understand the importance of a rule-based trading strategy. If we talk about CFD trading, it is one of the most unpredictable activities in the world, which is why one should be prepared for anything that happens.
This article was written based on the assumption that you, as a beginner in the art of trading, had already managed to understand some basic concepts like support, resistance, trend, impulsive or corrective move, price action, and others. If that is true, let's move and help you learn online trading and explain one of the most basic and effective trading strategies you could use.


Why a breakout strategy?
Without a doubt, breakout strategies are some of the most used by professional trader and that's what you should do as well. The main reason why this type of strategy works has to do with the market order flow.
Just think about it – what moves the market from point A to point is a huge number of trading orders with a majority of them in a particular direction. When the price breaks a particular level, the counter-trend players are forced out of the market and in order to get out, they need to close their positions with an order in the direction of the market.
That has a compounding effect and pushes the price further in the direction of the breakout. No matter what broker you choose to work with, whether is MGC Logic, forex.com, Oanda, or any other, breakout strategies are the ones which should be considered by all retail traders.


The breakout-retest strategy
One of the simplest strategies with this respect is the breakout-retest strategy. As you can see in the GBPUSD chart below, the 1.3137 level had been treated as support by the market, on January 29th. However, as the European markets were closing, the price action began to weaken and the breakout candle is highlighted below.
Following the breakout, the market managed to form a corrective move, which had been stopped by the level mentioned above. Buyers were unable to push and hold the price above the level and what followed is a massive 200 pips downward move in less than 2 days.
Similar moves can be spotted on most of the liquid markets (forex pairs, popular stocks, commodities, gold, etc.) and the advantage of the breakout-retest strategy is that it puts in the direction of the dominant order flow. As a result, you have a greater chance of generating a return in the long run and reduce, and also, do that by taking a reduced risk.