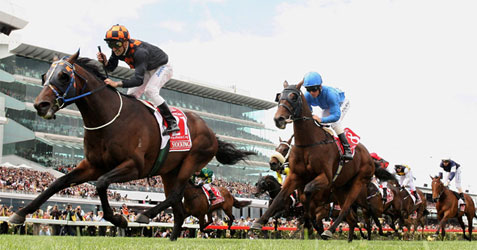 Australia forms a big part of the gambling market since the country's population has an affinity for betting. You see, the government of Australia used to run lotteries in the 1920s, although this may not be the case anymore. But the fact still remains that lotteries proved to be a good source of income for the government, and thus they had to support their existence. And even though the government of Australia is involved in collecting hefty taxes from these machine operators, this is not a problem because lotteries typically have the highest house edge compared to any other casino game. This means that rewards are still huge even after the government has taken its piece of the pie.
Things that may have contributed to the high number of individuals who gamble in Australia
Currently, Australia has 6 states that also have their respective licensure & regulation boards. These government organizations are entrusted with the role of formulating rules and regulations governing the game of chances and skill.
Generally speaking, gambling policies in Australia have been maintained at the state level instead of leaving these affairs into the hands of Commonwealth. The respective governments have generally been tasked with the responsibility to create and enforce laws in exchange of reaping some profits from the proceeds of the games.
And since laws in Australian states vary widely, it's difficult to make a blanket judgment on different forms of gambling which happen on the Australian soil. Even though most states refused to license online casinos to operate in the country, this trend has since been broken by the inception of Tasmanian Gaming Commission. Therefore, it remains that all lottery games and other forms of casino offering are legal in the country. Again, this has laid a fertile ground upon which gambling can thrive among its citizens.
Bingo
All states in Australia allow charity-operated bingo when certain conditions are met. However, territorial governments are also heavily involved in hosting traditional large-venue bingo games in land-based casinos. These games are offered in their live and electronic forms. There is generally some sort of freedom for casino companies offering bingo games to their customers.
Wagering on horse racing
This form of betting grew in popularity somewhere in the 19th century. This sport is governed by The Australian Racing Board whose job is to develop and encourage the sports event. Betting on live racing is very common in the country. This culture has since promoted other forms of gambling in the country.
Is Wild Jack online casino and other entities allowed to operate in the country?
Whereas laws governing online gambling are a little bit complex, some online casino providers have managed to offer their services on the internet. So even though internet gambling in the Aussies is not entirely legal, the law doesn't specify the kind of punishment or penalty to be given on players that can play games at Wild Jack online casino without any concern. Consequently, this has also opened doors for online companies to operate in the space because there are ''gaps'' in the Constitution. So don't be surprised that Wild Jack online casino has some Australian customers playing real money games on their platform.