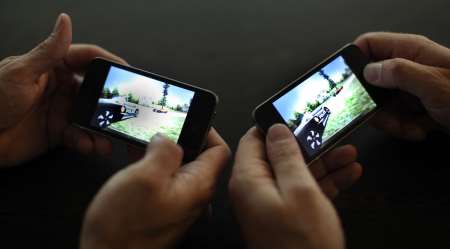 The Australian Mobile Gaming Market has been expanding a great deal in recent years. Some people might blame the Australian mobile gaming market for the fact that more than eighty percent of Australian adults now gamble. It is true that mobile gaming has probably only increased this trend. However, Australia has been a gaming country for a long time now.
The liberalization of gambling since the 1990's has helped further this trend in recent years. It should be noted that the unique cultural history of Australia has made it a receptive audience for gambling, at least compared to many other Western countries that have much more of a puritanical tradition. Australian culture has always been associated with being laid-back towards activities that are more taboo in other parts of the West. The cultural history associated with this trend is complicated, but Australia has been much more receptive to the rise of online gambling than many other countries today.
Australians now have spent around eight hundred million dollars on online gambling, and that was only since 2010. The year 2013 represented another turning point in the Australian gaming industry. The gaming industry has grown a great deal since then, and Australians are going to spend even more time and money in the pursuit of mobile and online gaming. Australians still play games and land-based casinos today, but online casino games are so much more accessible that they are starting to outstrip land-based casinos in terms of popularity.
The sheer variety of games available on online gaming websites has helped to make them very popular today, especially among Australian consumers who might actually visit online gambling websites several times a week or more. They're going to be hungry for more variety in their gaming. The games at online casinos also tend to have better payouts, which is going to encourage more players, and it will just as easily encourage players to take more risks. Australian gamblers spend a lot of money on gambling now, and they want to feel lucky.
The variety of games in the Australian mobile gaming market also makes it possible for all of these different games to appeal to a broader range of people and to more demographics. Online bingo players are often women over the age of forty, for instance. Men of all ages tend to dominate online poker. Men are also the people who are more likely to do sports betting on online gaming websites. Online slot machines, which are called online 'pokies' in Australia, are beloved by everyone. They're commonplace enough that common parlance has had to adapt to them.
The Australian mobile gaming market truly has become an inclusive place. Really only eighteen percent of the people who gamble online are under the age of thirty. Online gamblers who are out of this demographic are really not going to feel out of place. They're going to be part of a culture where online gambling, land-based gambling, and social casino gambling is the norm. They just have to choose their favorite games.