Written by

NewsServices.com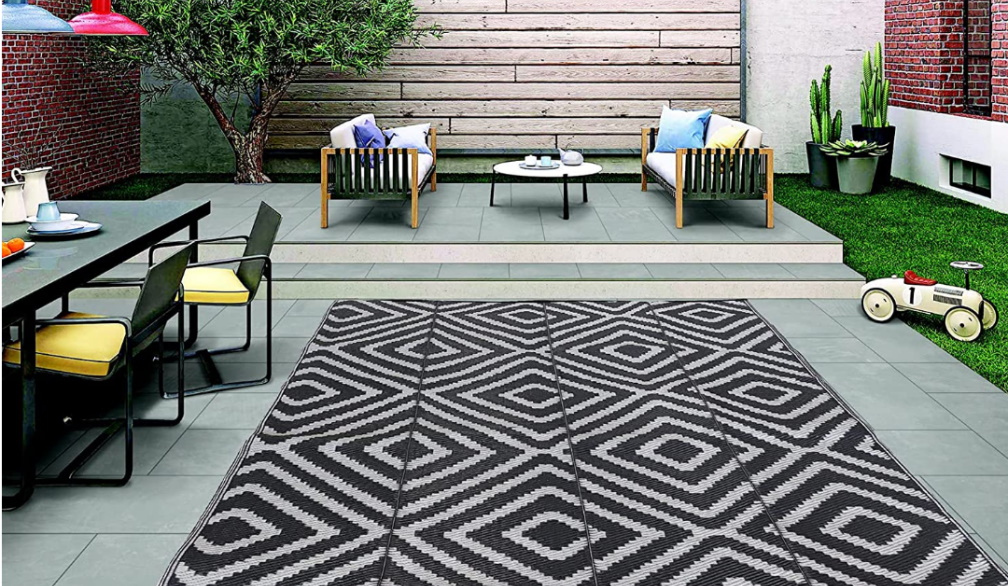 You can design your rug with the help of power looms and dyes. But before you go about constructing your factory, you should first decide what kind of rug you want to make. If you plan to sell your rugs, you should consider the type of market you want to cater to. You should also decide the size of your labor force. Lastly, you should figure out how you will market the products.
Designing Your Rug
If you're considering designing your rugs, you need to decide what you want to achieve. First, decide what type of response you want from customers. Decide on a color scheme that will help your customers understand your brand personality. Look at existing brands in the industry and create a logo that stands out among them. It is also important to create a website for your business that will attract customers.
The next step in establishing a successful rug business is choosing a business entity. You'll need to register your company with the federal and local governments. Choose the best option based on your goals and liability exposure. If you want to operate your business without any employees, a sole proprietorship may be sufficient. However, if you plan to grow your business, you may want to consider a corporate entity.
Choosing A Power Loom
A power loom is an electric machine used for weaving rugs. It uses synthetic fibers and requires less skill than hand-knotted rugs. It is also the fastest way to weave a rug. It is important to choose a power loom that is capable of producing a high-quality rug. If you plan on using a power loom for rug manufacturing, you should consider the following factors before buying one.
Power-loomed rugs are produced with a computer-controlled loom. They feature sophisticated designs with deep colors. They are cheap to produce and require little maintenance. However, they do limit the amount of color and detail available. The quality of basic materials is also limited with a power loom. Therefore, choosing a power loom is an investment for a rug manufacturing business.
Choosing A Dye For Your Rug
When choosing a dye for your rug manufacturing business, you should first decide what kind of rug it is. While humans have significant limitations when it comes to color evaluation, machines are often more accurate. Choosing the correct dye will ensure your customers' safety. The best option is a high-quality dye, which won't run or fade. You should also invest in a dye tub that is large enough for the rugs you intend to dye.
Many different types of dyes can be used for rugs. Natural dyes were developed over centuries of experimentation, and the most popular commercial dyes were developed in the Middle Ages. However, they turned out to be unstable, ran when wet, and faded when exposed to sunlight. This harmed rug production in the Middle East and beyond, and the lack of access to old stockpiles of natural dyes continues to limit the market today.
Choosing A Pattern For Your Rug
When it comes to choosing a rug pattern, it is not a matter of instinct. When you have a blank wall, bring in some samples to get a feel for the look. But patterns are not always bad - they can add personality to a room. For example, a small floral pattern can help hide a stray cat or stain, or tie a large room together. A smaller, more neutral pattern can make a room look like a modern, minimalist piece of art.
Just like other bedroom commodities like pillows or beds, rugs also have patterns. Beds have various patterns like a platform, a box spring bed, etc. Again the pillows also have patterns. 
Marketing Your Rug
The first step in launching your rug manufacturing business is to get your rug manufacturing business registered with your state. This will give you legal protection as well as protect your assets. To obtain your business license, you must fill out an application. Once you apply, the local licensing authority will review it and decide whether or not to issue you a license. You can consult an attorney to get further information.
A powerful brand identity is necessary for a successful rug manufacturing business. This doesn't have to be difficult; instead, focus on the values of your company. You can also come up with creative branding for your business. You can use the colors of other brands in the industry to get inspiration for your logo. Create a website that conveys the essence of your brand. It should be visually appealing as well.
Understanding The Manufacturing Process of Rugs
Before launching your own business, you must understand the basics of the manufacturing process of rugs. Rugs are available in different types - Machine-made, Hand-tufted, Fibre-bonded, and printed. To better understand them, you must learn more about each one. For example, a hand-tufted rug is a more expensive option, but it is much more durable than a machine-made one. Machine-made rugs are often prone to stains, while a fiber-bonded or printed rug is the most versatile.
Hand-Tufted Rugs
Hand-tufted rugs are produced by using a punch gun to insert loops of wool into a cloth backing. This type of construction is known as hand-tufted, and it is known for its exact designs and intricate detailing. Wool, viscose, or wool is typically used for hand-tufted rugs. Another type of hand-tufted rug is the hand-hooked type, which has an uncut pile instead of a smooth cut pile. Once tufted, a cotton-latex backing is then glued on the back to give it strength and rigidity.
Machine-Made Rugs
There are many benefits to purchasing machine-made rugs. Because they are mass produced, they tend to be less expensive than their hand-made counterparts. They can also be purchased at a variety of stores, and they can be found in a variety of shapes and sizes. Aside from their affordability, machine-made rugs are also very easy to care for. 
Fiber-bonded Rugs
Fiber-bonded rugs are carpets made with a single or multiple textile layers, each of which comprises a random arrangement of staple fibers matted together by felting. The fibers are either loosely woven or bonded together with a thermal or chemical weave for added stability and strength. Suitable for a variety of indoor and outdoor settings, fiber-bonded rugs are economical and durable. Fiber-bonded rugs are generally available in two-meter and four-meter widths.
Printed Rugs
The printed rugs manufacturing process involves various stages. The raw material includes yarn, piping fabric, latex chemicals, and backing fabrics. These materials are inspected by TQM, then issued for production. In the case of nylon, it is purchased in single-ply form. The yarn is then subjected to cabling and a heat-setting activity. It then goes through a heating process to provide a better crimp look and stability. The boho-style rugs come under this pattern. The Bohemian rug is ideally suited for lounges as well as in living rooms. 
Tufted Rugs
The process of making tufted rugs can be broken down into two basic types: loop and cut pile. Loop pile rugs have a continuous "M" or "W" pattern. This type of rug requires a much higher price than a cut pile rug. Regardless of the method, both types are highly desirable and can make your home look more luxurious. Here is a closer look at both types of rugs.
Lastly
Depending on your state's regulations, you'll need to register your rug manufacturing business. This will help ensure legal protections and protect your assets. Obtain a license from your state's business licensing office. If you have questions, consult an attorney. Make sure you choose the right financing option. If you have good credit, you can even apply for small business loans. However, you should be sure that you're aware of your local laws and regulations.