Written by

NewsServices.com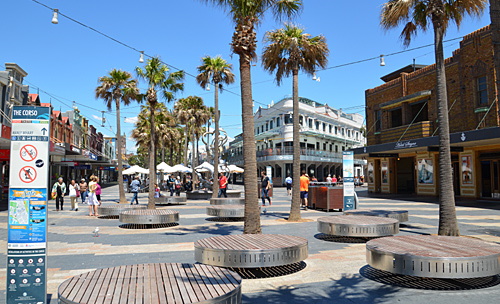 If there's one place that can get you fully mesmerized with its beauty, that would be Sydney. Aside from its good looks, Sydney is blessed with a stunning harbour that winds across the city. Many travellers and even locals consider the city one big and exciting water playground. The parks, beaches, the sun, and the coastal walks are just a few of the many reasons to visit Sydney.
You'll feel overwhelmed by the countless things you can do here, but regardless of the time you choose to visit, the best things you can do in Sydney, according to locals, are plentiful.
Explore the Beautiful Neighbourhood
The city is apportioned into different neighbourhoods, and each displays its unique characteristics. Big-ticket attractions are situated in or around the Circular Quay area. You can also consider hopping on ferries to faraway islands and exploring on foot some attractions nearby, such as the Museum of Sydney, Museum of Contemporary Art, Royal Botanic Gardens, and Sydney Opera House.
You can walk north and along the water to reach The Rocks. This is Australia's first European Settlement turned into a historic village packed with heritage buildings. From this spot, tourists and travellers can quickly access Harbour Bridge and go strolling around.
Go for a Board Rental and Catch the Waves at Manly Beach
If you're into surfing, Sydney is also a perfect place to be. One exhilarating thing to do in the city is rent a surfboard and go surfing at Manly Beach. A walk from Spit Bridge all the way to Manly Beach is an amazing way to enjoy the Australian Bushlands and Sydney Harbour Bay. The beach is also perfect for those who want to learn surfing or simply want to spend a sun-tanning day.
Located at the southern end of Manly is the North Head National Park offering panoramic city views and great bushwalks. Across the shore, there are lots of wine bars offering excellent cuisine. There are also family-friendly restaurants and areas to explore. Another great way to experience Manly, aside from renting a surfboard, is riding a bike to explore off-road trails and bike paths.
Hit the Beach
Going to the beach is also another great thing to do in Sydney. Bondi Beach is one of the famous beaches in Australia and a well-known hangout for the beautiful people of Sydney, including international celebrities, tourists, and locals. The atmosphere is inviting and relaxing. The nearby suburbs offer great dining and retail options. Bondi Beach is included in the Australian Heritage List.
These are the best things to do according to a local, but there's more to consider in making the most of your Sydney experience. And that is finding the best Australian casinos. These online casinos can give you fantastic fun, entertainment, and money-making opportunities.