Written by

NewsServices.com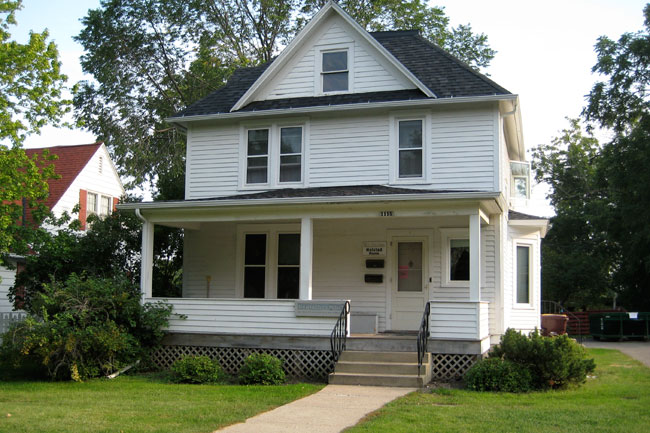 Many things deteriorate over the life of a home. While that paint may have looked fantastic in the beginning, and the yard was something you instantly fell in love with; over time, weather and other forms of wear and tear have a way of drastically changing the homes we love into the homes that we can't seem to keep up with. Luckily, many home improvements are quite simple and can actually be done on your own. All it takes is a little time and a bit of patience.


Giving Aged Paint New Life

As your exterior paint is exposed to various types of weather and temperature changes, it is going to start to crack, pick up dirt or blister. Luckily, there are a few things you can do if you notice this happening at your home.


Getting Rid of Cracked Paint


Paint that has begun cracking can quickly turn into large chips, so it's best to attack the problem before it gets too bad. In most cases, a quick removal of the flaky pieces, a little bit of sanding and priming can do the trick. Make sure you are using high quality paint and that you are sanding down the area well to remove any excess paint or particles. You don't want to put so much paint that you have paint dripping down the side of your house but you definitely want to place enough so there is some to work with. This may help keep cracks from appearing in the near future. A common mistake home owners make is not putting enough paint down and this can lead to cracking shortly after you have completed the job.


Is Your Paint Picking up Dirt?


If the paint you (or the previous owner) used on your home contained a low grade of satin, this can cause dirt pick up to occur. The best way to handle this is to clean the entire area thoroughly before you paint in the future. Depending on the severity, you may have to use a power washer. Reach for paints that are resistant to dirt. This may mean spending a little more money but who has the time required to clean their paint on a regular basis?


Dealing with Nasty, Paint Blisters


Blistering paint is another very common problem, and not just with older homes. Blistering occurs most often when there is too much humidity present and not enough ventilation; water becomes trapped underneath your paint and although the water evaporates, the bubbles remain. To fix, simple remove defective paint with a sander, prime and repaint. Make sure the area is well ventilated before repainting or you are likely to end up with the same problem.


Create More Personal Space


Another really great way to put some life back into your property is to build a fence surrounding your backyard, front yard or both; giving you a little more privacy and protection. You don't have to go with anything fancy, either. A simple chain link can do the trick, keeping children in the areas you know they are safe and pets from hassling your neighbors. However, if you are going for something a little more decorative, then a white picket fence and few beautiful outdoor chairs is also a great choice. They seem to match just about everything and are surprisingly affordable to install.


The Little Details, Matter


There are many things home owners forget about as the years go by. You may not need to clean your gutters terribly often (twice a year typically does the trick) but doing so regularly is important because debris such as leaves and dirt can quickly clog up your system and not only is this annoying but it can cause rotting, and water damage to the sides of your home. In some places, you can actually install gutter drains and get a discount on your home insurance.


Kitchen Makeover with Black Cabinets


Other minor fixes that make a huge difference include re-painting or replacing your kitchen cabinets to better match your new style, fixing old plumbing (this project can be taken on as a long-term goal). It's important to make sure the electrical aspects of your home are up to par, and even something as quick and easy as replacing your outlets or light switches can make a huge difference.