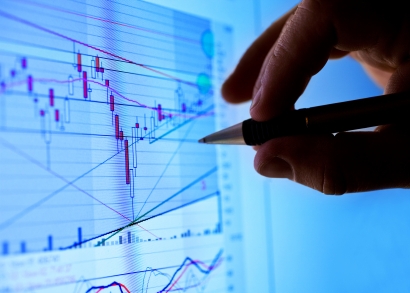 Not long ago, the concept of decentralized virtual cryptocurrencies was nothing more than just an idea. Well, not until the time of the Genesis Block in 2009, when an unknown person mined the first block of the whole Bitcoin network. Since its innovation, this revolution inspired an endless network of various cryptocurrencies, taking the whole world by storm. All of them came out to be more improved than the previous, though there still is plenty of room for additional improvement.
Notably, when gambling online, people use cryptocurrencies to eliminate the need for go-betweens, avoid credit card frauds, and have a secure and fast way of money transactions. As a result, we prepared a list of the most popular cryptocurrencies that you can take advantage of, and now we want to broaden it by putting the main focus on gambling. So, let's dive straight into it!
Ethereum
Many modernized casinos nowadays use Ethereum as a payment option. It is a decentralized open-source blockchain system that boasts its cryptocurrency, Ether. Ethereum is the second-largest cryptocurrency after Bitcoin, and it's growing in popularity ever since 2014. What makes it special is that gamblers can use Ethereum as a payment option. With this crypto, they can have their transactions processed swiftly, and in a safe manner.
EOS
EOS is similar to Ethereum but can handle much more transactions per second. This is what makes it prominent and offers casino players speedy deposits and withdrawals.
Monero
Monero is a dream come true for all players that want to pay anonymously, fee-free, and from everywhere in the world. Even though it's still limited at most of the venues, we strongly believe that it will gain enormous traction because of the benefits it has.
Litecoin
Despite the rack and ruin, the coronavirus brought a new era in cryptocurrencies helping Litecoin to climb the ladder of the most sought-after cryptocurrencies ever. Known as the fastest amongst all, this cryptocurrency is picking up steam in the online gambling world more than ever.
Ripple
For any Aussie players that want to try out something new, Ripple is the way to go. It is available to anyone, even for gamblers that want to put in small amounts of money. What makes it stand out from the crowd is that it doesn't consume huge amounts of energy during transactions.
Tron
Although a new kid in the block, Tron has swiftly emerged as one of the leading cryptocurrencies. As most of the cryptos mentioned above, it is fully decentralized and enables a secure gambling experience. Most importantly, you can rest assured that the gambling site of your choosing won't steal your money, since all of your funds will stay protected on the Tron wallet.
Dogecoin
Dogecoin boasts all the benefits that Bitcoin has, but since it's newer, this crypto is improved in so many ways. First and foremost, players can deposit and withdraw their funds with this crypto because of the simplicity of the confirmation code. Additionally, it is cheaper than most of the cryptos out there and allows players to place smaller bets.
Cardano
Cardano is still evolving steadily, but that doesn't mean that this cryptocurrency didn't make it to the list of top ten cryptos that are taking over the world after Bitcoin. The people behind this cryptocurrency had clearly put a lot of thought into how to beat its predecessors. This leads to Cardano being way faster than Bitcoin, and its technology much more stable.
Stellar
Last but not least is no other than the 'Secret Bitcoin Project' or Stellar. It launched shortly after Bitcoin, but the main difference is that it operates more like cash.
Final Thoughts
Using these or any other cryptos, players can benefit from enhanced bonuses when it comes to online gambling. Additionally, they can transfer cryptos while playing on the move through the casino's online mobile versions.