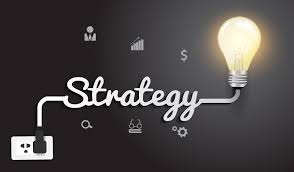 SEM helps your business to grab the attention of new customers.  As a result, your website's visibility increases in search engine results. Choosing your best SEM Agency in Sydney should be very easy, as you needn't look further than Blurn. Our digital expertise has helped multiply the profits of several businesses in record time!
SEM, or search engine marketing, is the method of using paid strategies to increase search visibility. It is known as paid search marketing.
Types of SEM Keywords
Broad Match Keywords: Such keywords include similar phrases, singular or plural forms or synonyms of the target term. 
Phrase Match Keywords: The keywords that target the exact phrase along with any phrases that come before or after the target keyword is called a phrase match.
Exact Match Keywords: Target words that are very closely related to the target term are called an exact match. It includes misspellings, singular or plural forms, abbreviations or closely related words. 
Negative Keywords: Negative keywords are variations of broad match, phrase match, and exact match keywords that you won target or use in your campaign. These terms may be unrelated to the target term, marketing campaigns or an ad copy. 
Types of SEM Targeting
Location targeting: The ads only show up for people who are within a particular ZIP code or an area.
Ad schedule targeting: It sets ads to only show at specific times of the day or the week.
Demographic targeting: The ads are set to show up to people based on a particular age or gender is demographic targeting.
Device targeting: Ads target only users who use specific devices such as mobile phones, desktops or tablets.
Tips for Launching a Successful SEM Campaign
Research on the Target Audience: Whether you are advertising or marketing your business, you should have a good idea about your target market. This is because if you are not aware of your target audience, you won't be able to launch a successful ad. When it comes to choosing your best SEM agency in Sydney, choose Blurn! We can conduct research for your target audience based on your brand and can help you gain profit. Know more about us and opt for our services to focus on your profit and leads.
Use Advanced Targeting Options: Your business should launch its SEM campaign with minimal targeting. As you gain the campaign data, you will have to implement advanced targeting options to narrow your target audience. However, experts in this field like Blurn can handle such situations with ease.
Follow Best Practices for Ad Structure: You should create an ad campaign with different ad groups. This approach can make campaign management an easy task.
Run Ad Experiments: Experts use experiments in advertisements to your advantage. Before you make changes to your ad copy and make it live, test it to see how the changes impact the ad group performance.
Perform a Detailed Keyword Research: Conduct keyword research and identify the terms that are used frequently by your target audience. Consider the ROI you may expect and choose keywords that may lead to a positive ROI.
Create a Stunning Landing Page: A landing page is where users reach or land when they click on your ad. While you can use a pre-existing page as a landing page, it is always better to create a custom landing page for your ads.
Improve the Quality Score: Improving the Quality Score can help your SEM ads to show up at more frequency and at a lower cost. To improve your Quality Score, incorporate target keywords in ad copy as well as the landing page. 
Optimise Existing Campaigns: We can easily optimise the campaign by adding additional relevant keywords, removing negative keywords and by using A/B testing to create different variations of the ad strategies.
Benefits of a SEM Campaign
Reach the Clients Quickly: Search Engine Marketing, in other words, is known as Google paid search ads. This technique can be used as a short-term strategy which brings fast visibility to the products or services offered by your brand. Compared to Search Engine Optimisation, paid search ads provide quick results as they allow you to reach your target customers almost instantly!
Increase Brand Awareness: Certain Search Ads exposes the brand name in the ad's headlines, description, display URL or extension links. Therefore, these paid search ads can contribute to increasing brand awareness especially when they appear on top of search results of certain search engines.
Implement and Manage Ads Quickly: Paid search ads can be easy to manage. Ads allow you to set up a schedule for each campaign. Hence, you can run or stop your ads at any time you wish. It is also easy to set the budget and specify the performance of your campaigns. This can optimise your ads and bring more traffic in a short span of time. 
Increase in Traffic due to Ad Visibility: Optimised Search Ads may drive relevant traffic to your website as they appear on top of the Search Engine Result Page. It means even above the Blurn Organic Marketing Services in Sydney Australia Results. With the right budget for advertising and optimised bidding, you can increase the quality of your ads. It would result in high ad visibility and increased conversions.
Appear on Competitor's Related Keywords: One of the best practices for SEM is that it is recommended to create search ads that get triggered to appear on your competitors' related keywords. This will secure your chance to convert clients from competitors to your brand.
Test and Measure Your Performance: Paid search ads provide an opportunity to test your ads' performance and measure the results gathered for each campaign. Certain ads can provide access to in-depth data on the best performing ads in terms of impressions, clicks, top-performing keywords, etc. Depending on the goals of your campaign, you can evaluate the performance and optimise it for better performance.
Multiplying your profit through AdWords Paid Search marketing is certain. This is why when choosing your best SEM agency in Sydney; you can confidently opt for our services. In other words, if done properly, there is no chance to fail in AdWords marketing. Contact us today!
Blurn.com Australia,
50 Murray St,
Sydney NSW 2000,
Australia,
is a leading profit-focused Digital Marketing Agency offering a wide range of digital marketing services, including:
Digital Marketing Consultation, Search Engine Optimisation, Web Design, Paid Search(SEM/PPC), Social Media Marketing, Programmatic RTB display Marketing, Direct Display Marketing, Video Marketing, Email and SMS Marketing, Marketing Automation & CRM, Remarketing, Creative Design