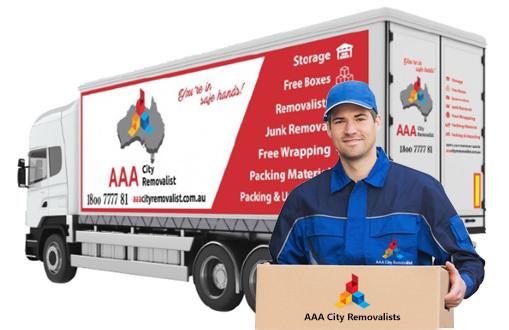 Are you planning to move and are worried about the cost of moving? One of the simplest ways to reduce your moving costs is by choosing the Best Removalist in Sydney who provides upfront quotes and does not have any hidden costs. Another great way to bring down your moving expense is by reducing the amount of items to be moved. Moving is the best time to declutter your home, getting rid of all the things you've been holding on to for years, but have hardly used.


Declutter for A Fresh Start
Instead of getting stressed and worried about moving, why not look at it as the prefect chance for a fresh start? By doing away with things that are of no use to you, you can ensure your new home is clutter-free and organised. Here are the steps to follow when it comes to decluttering:


Observe Your Surroundings
Take a few minutes to simply walk around your house or apartment and take note of things that you have that you don't really need. You'll be surprised at just how much stuff you've got around the house that serve no purpose at all. Sometimes, clutter can sneak up on us. We become oblivious to our surroundings and don't really 'see' what's in front of us. So, taking the time to really look at your surroundings can be quite an eye-opening experience.


Acknowledge That More Stuff Equals More Time, Money and Effort Spent on Your Move
More often than not, we hold on to things because we feel throwing them out is wasteful. But what if something that has little value ends up costing you money? When you move, you need to look at each item and determine whether it's worth moving. Simply moving junk items from one home to another is not a good idea. Most removalists charge by the hour, so the more boxes you have the more time it will take them to move them and that will end up costing you more. So, decluttering during a move is the smart thing to do to keep costs low.


Don't Hold on To Things Out of Guilt or Obligation
Just because something was a gift doesn't mean you have to hold on to it forever. If you don't love or use the item, it's okay to let it go. Sometimes, we hold on to things out of sheer guilt or a sense of obligation. But think about it this way: wouldn't it be better to donate the item and hope it finds a good home than stow it away, letting it sit and collect dust for years?


Realise That Decluttering Is Good for You
Instead of looking at it as a painful chore, realise that decluttering just might be what you need to do to enhance the quality of your life. When you get rid of all that clutter, not only will it give you more space in your new home, it also helps clear your mind. Not having things stowed away at every nook and corner can be a good move for your peace of mind. While feeling a little anxious or sad about getting rid of your possessions is completely normal, you'll find that as you go on decluttering actually becomes a cathartic experience. It becomes a metaphor for letting go of all your unnecessary baggage and moving on.


So, if you're planning to move, make it a point to invest some time in decluttering for a fresh start in your new home.