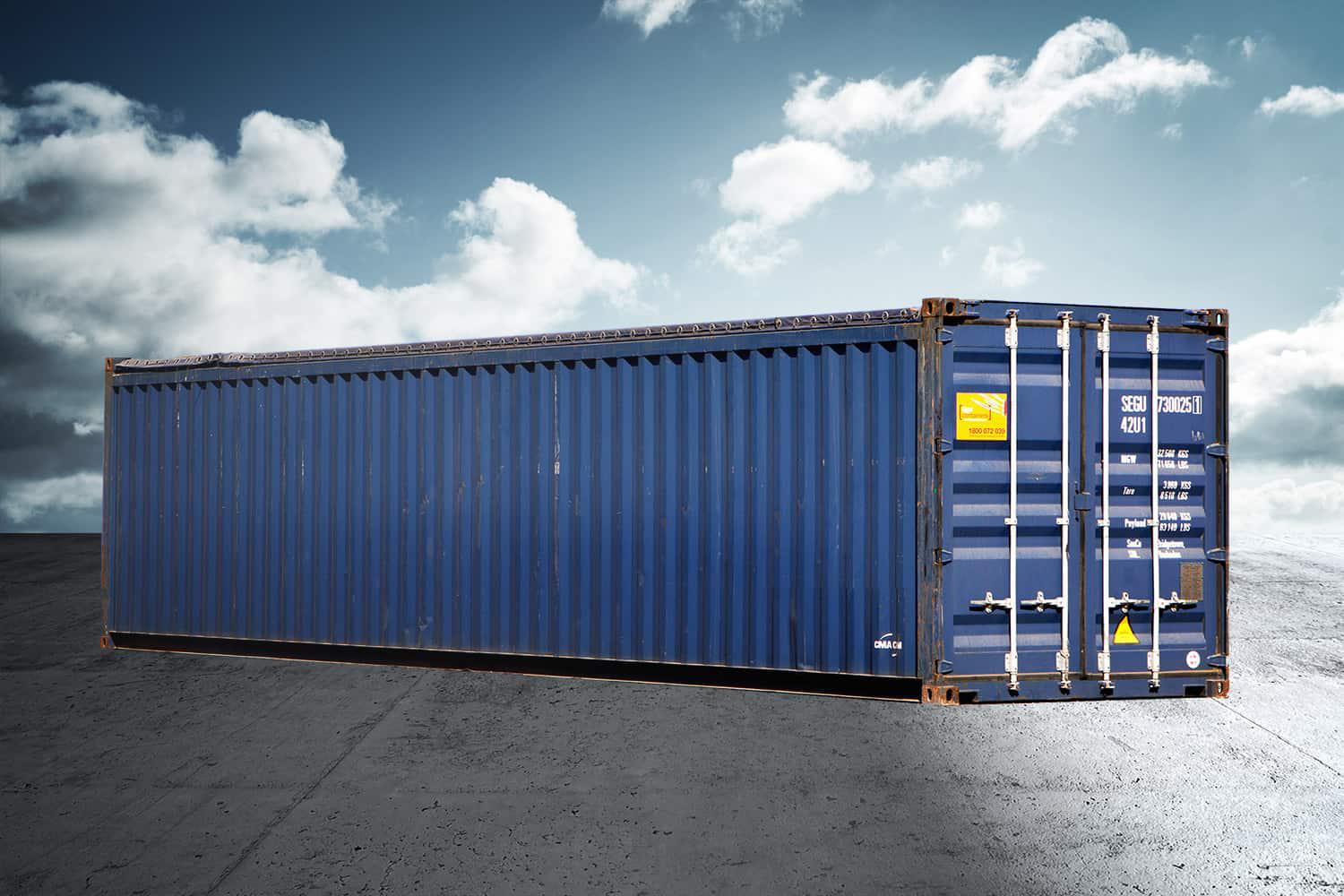 Long gone are the days of where the humble shipping container is used merely as a way to transport cargo or for secure storage. These are still the two main ways shipping containers are utilised and likely that will always be the case, but times have changed and people have come to realise that there's far more to the shipping container than as a cargo or storage vessel.
In the modern world shipping containers are being modified and repurposed for all sorts of cool things, such as:
Jail cells

Emergency housing

Mobile kitchens

Pop-up stores

Cafes and bars

Restaurants

Home extensions

Entire houses

Office space

Granny flats

And more...
When it comes to business, there are a number of ways shipping containers are changing business or the way we do business, depending on the kind of business you're in. That's what we'll be taking a look at in this post.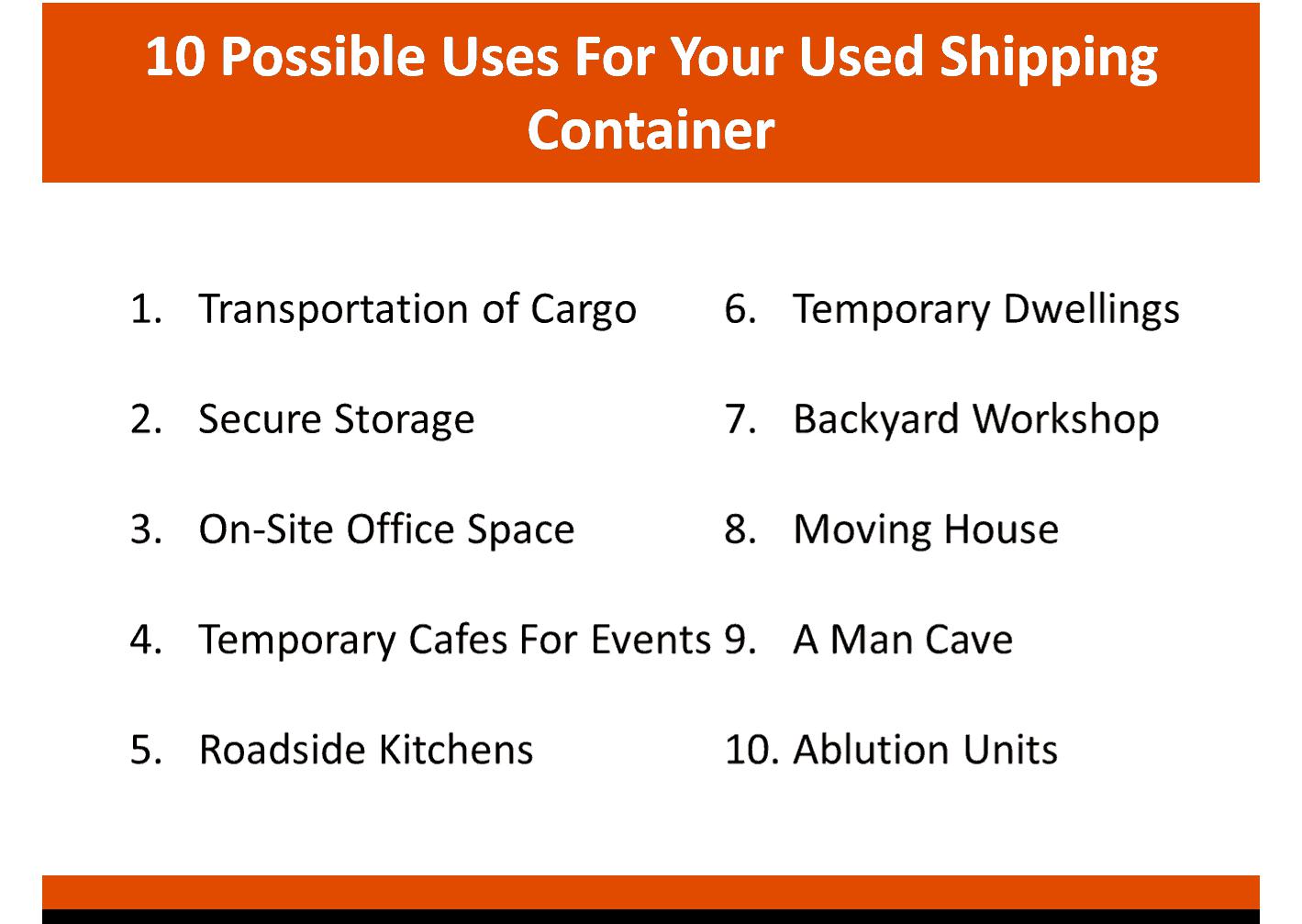 We'll pull a couple of examples from the list above and expand on them shortly, but first...
Why Are People Using Shipping Containers For Other Purposes?
One of the main reasons is the cost effectiveness of repurposing cargo containers. New or used, shipping containers are relatively cheap to buy, so you get this entire solid steel box for a bargain price.
The reason they are so cost effective – aside from their price – is you already have a very solid structure already built. The framework, walls, floor and ceiling are already in place. To use a container for something else, it's merely a matter of modifying a super strong and solid structure.
Building anything new out of a shipping container also gives it a bit of character and a very unique angle.
Cafes, Bars and Restaurants
In the hospitality business, more and more vendors and owners are seeing the immense value offered by constructing all or part of their business premises from containers.
If you only want a small bar or cafe, you can practically create the entire structure from one 20 foot shipping container. The modification process for this simple type of building is fast and not very expensive, compared to building a small cafe or bar from ground zero.
When a structure is this small, you can even repurpose the container so the cafe or bar is mobile. It can then be transported from place to place, such as for events and expos.
A restaurant is more of a fixed structure, and often will be built from two or more containers, and perhaps the much larger 40 foot containers. When much of the original container integrity is left intact, it can give the restaurant a rather modern and chic industrial feel. With further enhancement, that industrial look can be transformed into any kind of look and vibe the restaurateur desires.
There are mobile options too though.
Mobile and Roadside Kitchens
With the smaller and more easily moved 20 foot cargo containers, roadside kitchens can be created from them, much like the small cafe and bar idea. Now these kitchens are not going to have any indoor dining space, but tables and chairs can be set up on a temporary outdoor dining/patio area that's easily erected and dismantled when relocating.
Once again, this mobile setup is perfect for people who have an events business, need something fast and cost effective to make and something that's definitely mobile.
Roadside kitchens, bars and cafes made from 20 foot shipping containers can even be mounted on a truck permanently, so all the business owner has to do is drive the vehicle to the next location, park it and open up shop.
Pop-Up Stores
Once more, this would likely be a mobile option as well, although a shop made from a shipping container can certainly be a permanent structure in some sort of outdoorsy shopping mall or marketplace.
Say you own a women's clothing business. Rather than pay through the roof for rent in the local mall, you could build a simple clothing store, complete with racks and shelves to display the clothing, and either use it as a mobile pop-up store, or a permanent fixture somewhere where it's allowed.
You don't need plumbing in this type of shop, just be wired up for electricity with some internal lighting, the racks and shelves and you're ready to start selling.
With a side loading shipping container that has two large swing out doors on one side, the insides of these doors could even have hanging racks so clothing can be displayed on the doors when the store is open for business. This further expands the size of the shop.
On-Site Or Home Office Space
People doing business need a central location from where to conduct business, and shipping containers offer up some good possibilities.
For many years now containers have been used as temporary on-site offices on construction sites. Two reasons they've always been popular is they are super tough and very secure, but they are also mobile and can be easily moved to the next project.
Many a home entrepreneur now works from a home office, but to keep business separate from home life, a front yard or backyard office can be built from a shipping container.
Likely you'll only need a 20 foot container for this and they are very quick and easy to modify for office space. Change out the container doors for a sliding glass door, add in some windows, insulation, lighting, electricity and a desk and you're good to go.
So long as you either pour a concrete slab to put the container office on, or have very firm and flat ground, installing your repurposed shipping container office is a breeze. Most of the modifications will be done off-site. The office will be delivered by the team doing the modifications, put into place, electricity supply hooked up and you're in business.
The Wrap
In this post we've just touched on a few of the ways the humble shipping container is changing the way we do business in the modern world, but really the possibilities are endless, restricted only by the scope of our imaginations.
Image sources: Tiger Containers