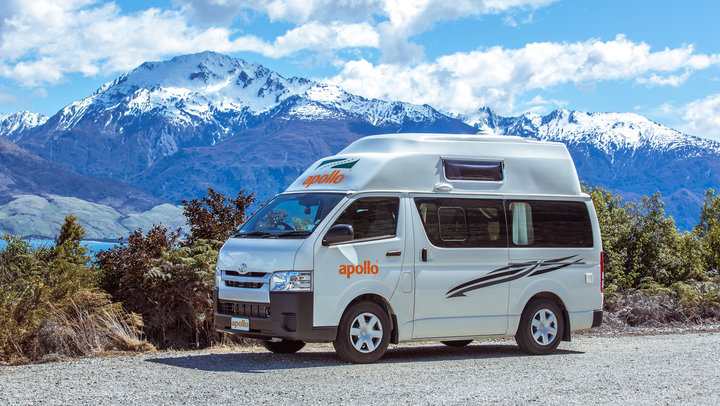 When one chooses to travel in a campervan hire New Zealand, it can be challenging to know where you should visit. There is just so much to do and see. Yet you probably don't have time to see more than a few places on your visit, am I right?

As you take a look at the map and set about planning your trip in a campervan hire New Zealand, don't forget to consider making a stop at Lake Tekapo. Why? Because it is simply breathtaking. Lake Tekapo is a beautiful area surrounded by mountains and gorgeous flowers during the spring and is quiet and inviting.

If you're someone who is trying to escape city life and spend some time in a tranquil and gorgeous setting while traveling throughout New Zealand, we would suggest Lake Tekapo as one of the top places to visit if you really want to get some rest and relaxation. To ensure that this happens, here are some things to avoid while visiting Lake Tekapo:


1.  Don't miss catching a sunset at the lake. It may sound cliché, but if you really want to get amazing views and capture something "other worldly" during your time in Lake Tekapo, you'll want to see the glorious colors reflecting off the lake. Your Instagram followers will thank you. From the flowers to the alpine lake and the mountains in the distance, Lake Tekapo is the most romantic setting you could hope to find for anything from engagements to honeymoon experiences and a sunset photo opportunity is something you'll want to take full advantage of.


2.  Don't miss out on visiting when the Lupins are in full bloom. If you can wing it, you should try to visit Lake Tekapo when the Lupins are blooming, which is in December. While December means cold weather in other places, it's not so in New Zealand. Lake Tekapo is truly beautiful, no matter the time of year, but we happen to love the way that it looks with the Lupin flowers spread across the landscape. In fact, almost any picture that shows Lake Tekapo on any popular website shows the lake and surrounding areas with these gorgeous purple weeds.


3.  Don't forget to hike Mt. John. If you're an adventurer who likes beautiful places and spaces, don't miss out on a hike of a lifetime. Just imagine hiking a mountain with the gorgeous views of the lake below. While not the most challenging of hikes, it's still one that will reward you with great views of the lake below, so we think that it's worth it. There are other hikes in the area but Mt. John does allow for great photo opportunities and is a hike that can be done by anyone in your travel entourage, whether young or old.


4.  Don't miss out on taking your kids to feed animals. At Balmoral Farmyard, your children will be able to get close to animals and play with them, as well as feed them. While there are plenty of child-friendly activities to do in Lake Tekapo, this one is a big hit with many families that visit the area. Of course, there are other things in the area that they will love doing with you like hiking or lake activities, but this adorable farmyard is one that won't disappoint your little animal lover.


5.  Don't miss out on seeing the beauty of Lake Tekapo from above. If you really want to capture the essence of the landscape in Lake Tekapo, you're going to want to see the area from above. There are plenty of helicopter tours offering a great experience to tourists who want to behold the beauty that New Zealand has to offer. Make sure to bring your camera to capture views that you would never be able to see otherwise.


What More Could We Say?
Obviously, we're telling you exactly what you should be doing in Lake Tekapo. There isn't much that you shouldn't be doing, other than perhaps not forgetting to bring your passport when you want to buy alcohol or not freedom camping in places that you shouldn't.
From the beautiful places where you can stay to the gorgeous views that abound in the area, there really is no reason why you wouldn't want to visit Lake Tekapo. Whether you're looking for a place to take your family and enjoy beautiful scenery or you're traveling with your significant other for your honeymoon or engagement trip, everyone who has the opportunity should experience Lake Tekapo at least once in their lives.
Whether you stay in your campervan hire New Zealand or find a local hotel to accommodate your needs, you must take the time to see what all the fuss is about when it comes to Lake Tekapo.