Written by

Jeff Borland, Professor of Economics, The University of Melbourne
Australia's labour force statistics for August again make the case for giving up on the rate of unemployment as an indicator of the state of the labour market.
In June the official unemployment rate dropped below 5% for the first time since before the Global Financial Crisis of 2008. In July it dropped again, to 4.6%.
With major lockdowns across Australia since late July, the rate for August was widely expected to go up. Yet the Australian Bureau of Statistics' figures show that while total hours worked were 5.6% down on their May peak, the jobless rate defied all predictions and fell again, to 4.5%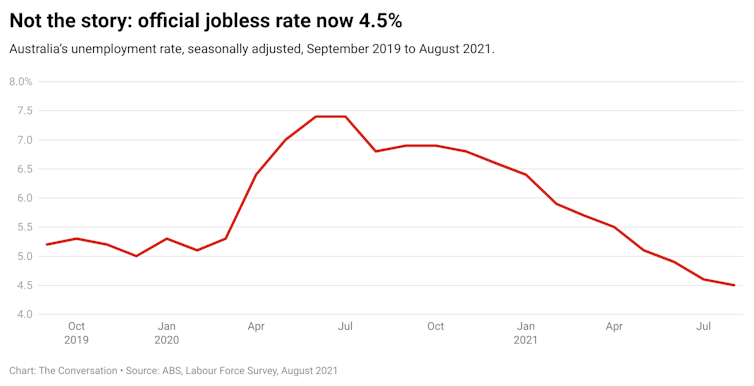 Source https://theconversation.com/just-4-5-jobless-during-lockdowns-the-unemployment-rate-is-now-meaningless-167805