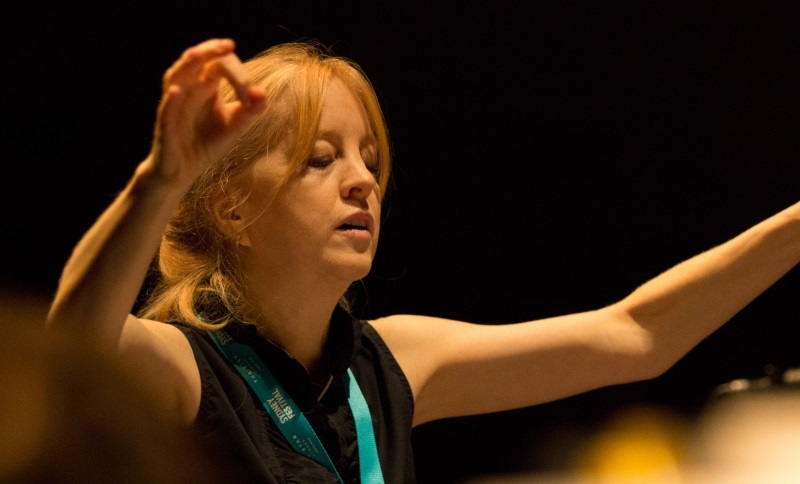 To celebrate International Jazz Day, ABC JAZZ is featuring the iconic Maria Schneider live with the JMO, recorded at the 2015 Sydney Festival. Tune in at 9pm on April 30
For the 2015 Sydney Festival, the JMO headed a double bill set at the City Recital Hall, with the Belgian pianist Jef Neve and the GRAMMY award winning composer and arranger Maria Schneider.
ABC Jazz was able to record the concert, and on this special episode of Thursday Night Live, you can hear the second set with Maria Schneider. Schneider brought a number of her arrangements to the table, including two compositions from her up-and-coming release 'The Thompson Fields,' which is due out in June, 2015.
Unlike many live recorded broadcasts this concert will not be made available online afterwards so make sure you tune in to catch it on #JazzDay
Tune in on Thursday, April 30th 9pm on ABC Jazz...
Within Australia on your Digital TV (Chan 201), Digital Radio (cap cities), Mobile App, or worldwide at abc.net.au/jazz
Identities are Changeable: Miguel Zenón Quartet with the Jazzgroove Mothership Orchestra
Widely considered among the most groundbreaking and influential saxophonists of his generation, Miguel Zenón has also developed a unique voice as a composer and conceptualist.  Zenón's audacious new work Identities are Changeable will be brought to life by Sydney's Jazzgroove Mothership Orchestra and Zenón's own long-time quartet, featuring some of the leading musicians in contemporary jazz. This program is presented in partnership with Vivid Sydney, SIMA and the Melbourne International Jazz Festival.
Thursday, June 4, 2015, 8:30pm
The Basement, Sydney - TICKETS
Friday, June 5, 2015, 7:00pm
Merlyn Theatre, Melbourne - TICKETS