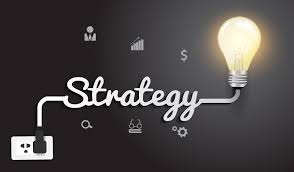 Getting the attention of customers in this technological era needs to be both an art and a science in similar measure. Having the power to choose versatile content for the ecommerce endeavour will guarantee increasing your traffic in search engine performance. This article sheds light on the 10 rules for great ecommerce content marketing.
This article is brought to you by
The Canvas Factory
, a digital company bringing quality and reliability to retail canvas printing in Australia.
1. Tailor your research to the needs and expectations of customers
Generate ideas about what really triggers customers to buy goods online by utilizing SEO keyword research to know the queries that people pose in
search engines
. It is also vital to solicit for information from your team of customer personnel to know exactly what to focus on.  
2. Have the interests of audience at heart
Motivate the audience to read the content you have written and in the process appeal to their world by using easy to understand language and text descriptions in your ecommerce activities.  
3. Have a concise content type purpose
This is dependent on what woos customers as revealed by queries they submit on search engines. If customers prefer written, audio/video content be sure to focus your content purpose on that as this will naturally increase your sales traffic.
4. Utilize descriptive text
Descriptive text is as appealing as visual or video content. Do not assume that a search engine will automatically interpret information based on your standpoint. Integrate text that explains further what the visuals and graphics you have in your site represent even if you believe customers will clearly get the point.
5. Do don't deviate from your marketing goal
Remain true to your course by only availing content that is in line with the products and services you are dealing in. This way, it will be easy to generate natural traffic to your site. Do not deviate from your key aim of increasing sales by conveying information that is in sharp contrast with your products. Choose wisely the content that motivates customers to buy from you.
6. Incorporate a persuasive approach in selling
Customers need to be given content that is systematic and simple in approach about your products and services. This can be through explanations on how they can make use of or benefit from whatever it is that you are selling as opposed to bombarding them with voluminous content that leaves them more confused than before.
7. Connection between content and
ecommerce
matters greatly
This is possible by linking the two to help customers and search engines have in-depth knowledge of the products and services on the site.
8. Maximally use your website to create content
The surest way to garner natural traffic and get customers to take your sales a notch higher is to provide content on the site that specifically deals with your products and services.
9. Syndicate content if need be
It is not always a guarantee that solely depending on your site will increase sales. In such an event, consider the option of giving your content to another site but ensure the owners of these sites use canonical tags to acknowledge your site as the source of information.
10. Avoid disseminating syndicate content
This is because conveying information that is the same as that in other sites waters it down since it is a replica, making it irrelevant for SEO in all the sites.