Boutique agency's clever April Fool's Day campaign "Selfie Shoes"for Miz Mooz delivered results that were no joke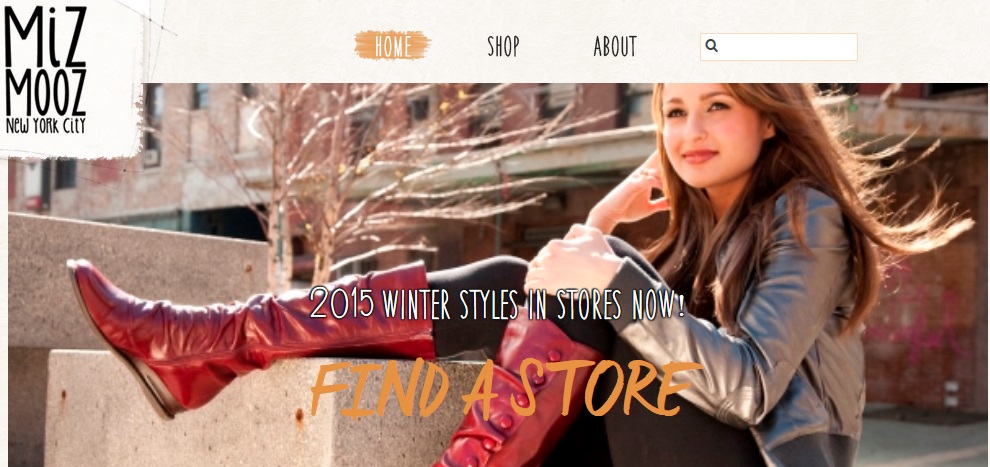 Digital and creative agency Spark Growth (www.sparkgrowth.com) made big waves this month when "Selfie Shoes," their April Fools' Day joke for Miz Mooz (www.miz-mooz.com), went viral around the world garnering over 2 million YouTube hits, mentions in more than 650 publications, and coverage on The Today Show, Good Morning America, CBS This Morning, and other broadcasts.
With an aim to increase millennial awareness for the boutique NYC-based shoe company, Spark Growth and Miz Mooz coined the "Selfie Shoes"--innovative and stylish footwear complete with a docking port enabling hands-free selfies with your smart phone.
The attention-grabbing ruse done on a small budget quickly increased conversation about the Miz Mooz brand by over 12,000%, accumulating more than 35,000 mentions in English-speaking countries, getting over 7 million views in China and 1 million online mentions, and even being dubbed one of "The Web's Best April Fools' Pranks."
Share of Voice Skyrockets
Miz Mooz offers stylish, functional shoes for women on-the-go, and has been popular nationwide within this focused market. But, relative to behemoth brands like Steve Madden, Miz Mooz has captured a small bite of the overall market opportunity. That changed (for a moment, at least) with this campaign, when Miz Mooz's "share of voice" skyrocketed 12,143% between March 30th and April 6th according to an analytics report conducted by Whispr Group; Steve Madden dropped 8% over the same period.
To come up with a viral April Fools' campaign, Spark Growth brought in freelance creative and video maker Jordan Pick (www.jordanpick.com), who wrote and directed the video. Within a one-week period following its March 30th release, the "Selfie Shoes" video exploded. Not only was it being mentioned in major publications such as BuzzFeed, Huffington Post, Mashable and more, but the charade even managed to fool USA Today, which issued a "clarification" regarding the hoax after reporting Selfie Shoes as a legitimate product.
Concept Around Pop Culture
"For any successful viral campaign—especially an April Fools' gag—you always want to start concepting around topics in popular culture," explains Pick. "The selfie shoes was not just a fun piece of marketing content, but it also became part of a larger social discussion about "selfie culture" that boosted its reach."
Andrew Fried, co-founder of Spark Growth and author of an upcoming book contrasting the importance of social media in business development against the harm it can have on personal relationships, attributes some of the success to timing. "The social web is more powerful than ever, and while social media has the potential to reach millions of consumers in a fast and effective way for business, it also has the ability to distract people from living their everyday lives," says Fried. "Playing off of a topic as timely as selfies, we managed to create a campaign that harnessed the influence of social media while simultaneously serving as a light-hearted critique of our obsession."
Celebs Join In
The ruse was propelled even further once it caught the attention of internet celebrities such as Brian Atwood (373k fans), Kathie Lee and Hoda (206k fans), Lauren O'Neil (53.6k fans), Andrew Arthur (154k fans) and even Pee Wee Herman (1.4 million fans), among others.
The stunt afforded Miz Mooz impressive coverage on both a national and international level, positioning the brand against big-dog competitors. With a video targeting Chinese consumers, the brand received over 7 million video views in China, over 1 million online mentions, and was the #5 trending topic in China. The impressive impact and reach of the hoax came as a pleasant surprise to Miz Mooz CEO Ron Kenigsberg. "We have always loved our dedicated Miz Mooz audience, but it was exciting to gain attention on a worldwide scale," said Kenigsberg. "We couldn't be more pleased with the outcome."
The success of the April Fools' Day campaign is a testament to the impact clever marketing can have, even for lesser-known brands. Spark Growth managed not only to propel brand awareness for Miz Mooz, but also to share a good laugh with a worldwide audience.