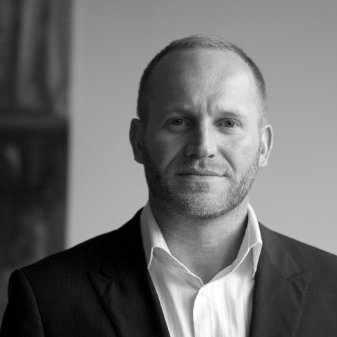 Hannover/Sydney. Today Deutsche Messe announced Harvey Stockbridge as new Managing Director of Hannover Fairs Australia Pty. ltd., its subsidiary in Australia, effective 1 March 2015.
In addition to organising events in Australia such as CeBIT Australia, CeMAT Australia and the GovInnovate Summit, Harvey Stockbridge assumes responsibility for introducing Australian exhibitors and visitors to Deutsche Messe's worldwide event portfolio as well as the further growth plans of Deutsche Messe AG in Australia.
Prior to joining Deutsche Messe, Stockbridge was Managing Director at Informa Exhibitons Australia, a subsidiary of the London based international media group. He also served as Sales Director for IIR Telecoms & Technology, a global conference organiser serving the telecommunications industry. Prior to IIR, Harvey worked for the leading scientific and technical publisher, The Institute of Physics Publishing.
"We are pleased that with Harvey Stockbridge we have an experienced event industry and trade fair professional on board. Australia is an important market for Deutsche Messe. In 2002 we founded CeBIT Australia, the most successful trade fair for information and communications technology in Asia-Pacific." says Dr. Andreas Gruchow, Member of the Managing Board, Deutsche Messe AG.
"With CeMAT Australia, we offer the materials handling and logistics branch for the first time its own platform in the region. With the GovInnovate Conference we have taken over a further growth field, digital services for government. Harvey Stockbridge has a wealth of experience in Sales and Marketing as well as a substantial network of political and business contacts", says Goetz Doermann, Chairman of the Board of Hannover Fairs Australia and Senior Vice President at Deutsche Messe AG.
Harvey Stockbridge: "I am very excited to join Hannover Fairs Australia at a time when there is a clear agenda for growth in addition to further cementing CeBIT Australia's enviable position as the region's leading Business Technology event. I look forward to introducing myself to our partners, supporters, visitors and exhibitors at my earliest opportunity."
Hannover Fairs Australia
Based in Sydney, Hannover Fairs Australia specializes in the organization of international business-to-business trade shows. Hannover Fairs Australia is a subsidiary of Deutsche Messe AG, which organizes – among other worldwide leading exhibitions – CeBIT in Hannover, Germany, the world's largest B2B-information and communications technology event. In 2001, Hannover Fairs Australia was founded to organize CeBIT Australia in Sydney. Now in its 14th year, CeBIT Australia has firmly cemented its position as a leader and platform for Australian ICT companies and technologies to the global industry.
Deutsche Messe AG
With revenue of 312 million euros (2013), Deutsche Messe AG ranks among the world's ten largest trade fair companies and operates the world's largest exhibition center. In 2013, Deutsche Messe planned and staged 119 trade fairs and congresses around the world – events which hosted a total of 41,000 exhibitors and some four million visitors. The company's event portfolio includes such world-leading trade fairs as CeBIT (IT and telecommunications), HANNOVER MESSE (industrial technology), BIOTECHNICA (biotechnology), CeMAT (intralogistics), didacta (education), DOMOTEX (floor coverings), INTERSCHUTZ (fire prevention and rescue), and LIGNA (wood processing and forestry). With over 1,000 employees and a network of 66 representatives, subsidiaries and branch offices, Deutsche Messe is present in more than 100 countries worldwide.