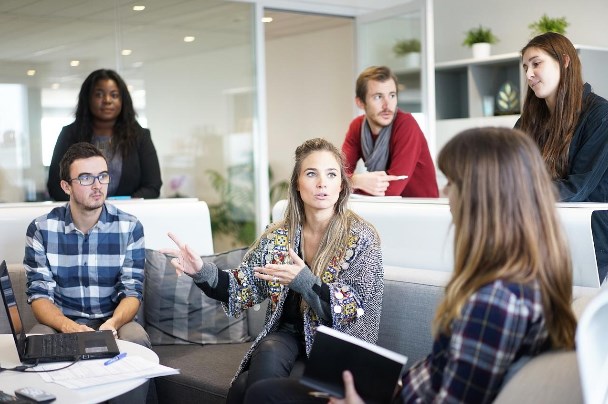 For people who recognise that the single most valuable resource in any workplace is people, human resources can open door ways to many exciting different career paths. There are many different of sub-branches of the field and almost every industry now has a human resources unit in the business - once you have a foothold and experience in the field you'll never be out of work.
Nowadays degree qualifications are pretty standard for getting your start in the career path, but the field is competitive for new graduates, and companies, like Premium Graduates, are looking for things that will set you apart. That's why it's a good idea to consider getting a HR internship, to help boost your hands on experience and CV.
A HR internship is an excellent way to impress future employers and build industry connections that might help to get a job after graduation. So how do you get one?


Do your research
The first thing you need to do if you're planning on getting a HR internship is to do your research. The application process for professional experience can be time consuming, so make sure you narrow down your options and target the companies that you want to work for the most. You might already have a few in mind, but it's always good to have some back up options available. If you don't get your first choice right off the bat, other professional experience might open up other opportunities later on down the line. Find companies that align closely with your own values, goals and needs. Some companies might offer HR internships that allow you to work closely with a one-on-one coach, or in a group of peers, or rotationally through different departments – consider who you are and how you like to work or what would be the most valuable for your learning. This includes knowing if the target company requires you to complete a pre-employment check, such as police check Victoria. Preparing your documents early shows your willingness to get this position.


Polish up your resume
Most graduate or university students will have limited on-the job experience, but that doesn't mean the resume should get less attention. Spend some time polishing it and highlight any relevant educational experiences or achievements, and any jobs that you might have held down. Just because the industries might not be directly related doesn't mean you don't have relevant experience. Managing a retail store for example could show great leadership skills, important for your future human resources career. You might want to also highlight any interests and passions for your HR internship applications.


Practice your interview skills
If your application progresses to an interview then it's your time to shine baby! The interview is your opportunity to impress and get to know your potential future employers. Interviewing is a skill that you should practice. Your interviewers will ask you questions to try and gauge your suitability for the role so it's important to practice your answers and prepare as best as you can – this will help you to manage any curveballs that they might throw at you over the course of the interview. PGP Australia successfully prepare you for interviews. HR internships will be all about developing and honing your professional skills in the field, so make sure you let your passion and interest come across in the interview.
HR internships are a great opportunity for you to develop your professional skills in an exciting field. There are some easy things you can do to better your chances of getting a great one. Reading Kev's Best can be one of those easy tips. They can be an excellent 'in' into the working world and might lead you towards some great future work opportunities. Most graduates feel under prepared when entering their first job, work experience provides a platform for grads to ease into the professional world.