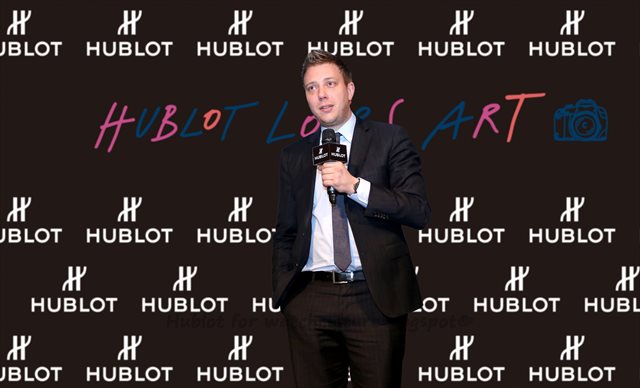 On the 5th of June, 2015, the forward-thinking brand Hublot decided to welcome a new ambassador from the world of art into their midst – Chen Man, the internationally-acclaimed and highly talented visual artist. Chen Man's perspective is a breath of fresh air when it comes to perspectives because she fuses fashion and art. This fusion results in extraordinarily visual pieces of art. Read the full story here to learn more about self-made woman Chen Man and her revolutionary artistic vision.
As the brand stands, Chen Man is the first female Chinese ambassador of the Hublot brand. They have chosen Man's unique style as Hublot's strategic vision for the high-end female market in China. Man has won countless international awards and has worked with various front-line media and magazine covers. This brand worth millions chose right. She knows just how to capture light and shadow with her fine and sensitive instinct that only female photographers are gifted with.
Chen Man mixes two concepts into all her artworks, that of traditional Chinese culture and also modern fashion which at first might seem contradictory. With Chen Man's extraordinary imagination and creativity, she has interpreted the Hublot's brand spirit of "be the first, unique and different" in the best way she can, which automatically makes her the number one choice as their brand ambassador.
On June 5th, when she was formally introduced as an official ambassador, she shared her view of visual art as a female artist. Chen also shared her own commercial for the brand. This relationship between Chen Man and Hublot actually goes way back. She has done three photo shoots for already existing Hublot ambassadors.
"I'm proud to be the brand ambassador of Hublot. I love the brand not only out of its respect for watchmaking traditions and persistence in innovation but also because the brand's spirit coincides perfectly with mine. The power of fusion brings greater tension into art pieces and increases the depth of thinking. The brand philosophy of Hublot keeps me exploring, realizing my dream of art." said Chen Man at the formal launch for her being introduced as brand ambassador.
Here is a little bit about the extremely smart businesswoman and creative:
Chen Man first exploded onto the Chinese fashion scene when it was still quite young. Her style of hyper-realised pop portraiture quickly helped her get the gig for China's Vision magazine. Chen is not only a master behind the camera, but she is also a master of Photoshop. These two strong skills have led to her being called the "Mario Testino of China".
She is also credited with the honour of being one of the photographers who shaped the evolution of China's beauty aesthetic.
Chen has an impressive portfolio and body of work. She has shot covers for China's Harper's Bazaar, Vogue, Elle, Muse, and many more. Her covers have been hailed as some of the most creative and beautifully composed works of 2012. As mentioned before, Chen Man is a master at digital postproduction. She has had many exhibitions in Paris, Moscow, Tokyo, London, and Hong Kong.
Chen Man also comes with a knockout degree from Beijing's Central Academy of Fine Arts. This talented artist is also thoroughly business-minded, with her work extending over the commercial realm for huge brands such as Adidas, Gucci, and Motorola. Chen also ventured into the makeup industry where she partnered with MAC cosmetics to create a line of pink and blue products. The pink represents love and the blue represents water.
There is absolutely nothing holding this lady back. She is an inspiration to all female creatives around the world.
Till next time.