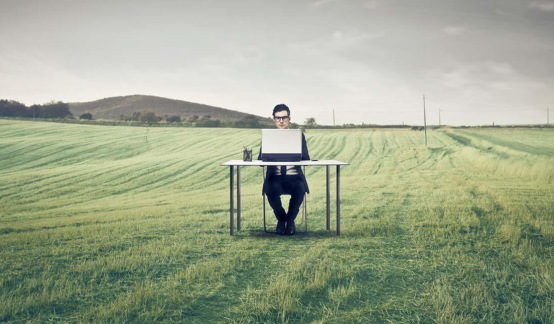 Getting noticed when the competition is tough among the field of contenders has become more difficult in this day and age when technology rules everything in business. For the average Australian professional, however, your business benefits from the various technologies that maximise productivity. Technology has become of such import that professionals can work from more than one place at a time.
At the centre of maximising your business's productivity is the virtual office. Of all of the office formats, the virtual office is one of the most dynamic offices that allows businesses to structure the infrastructure of their business. This office style both maximises productivity and more significantly, raises a business's profile simply by allowing professional to work and network.
Keep reading to learn more about how to raise your business's profile and create more opportunity in the process.


Maximise The Virtual Office's Infrastructure
Setting up your virtual office in Australia is the first step in raising your visibility. Create an online infrastructure that is comprised of the many functions of your standard office. While installing world-class technology and IT services is the priority, your office should also access on-site facilities. Visit Servcorp Virtual Office Australia at http://www.servcorp.com.au/en/virtual-offices/ to see how one version of this office format works.
Moreover, create a functional, promotional place for your business. Invest in software that allows you to communicate with others, to assign and submit work, and to track invoices. Alternatively, have an on-site place where your team members can meet. Many virtual office fit outs provide businesses meeting and conference room capabilities, in addition to IT services.
If working on a larger scale, invest in project and business management programs that allow you to keep track of employee or contractor payroll records, in addition to performing other major office functions. Smaller businesses can benefit from the variety of apps available that allow you to share documents, get signatures in a timely manner, keep a calendar, have video-conferencing capabilities, and communicate with team members in real time.


Maximise Your Online Presence
Because your office is in virtual space, your business can tap into this vast landscape. The internet is limitless, and because of this, take advantage of the many opportunities to engage this worldwide community.  In fact, smart entrepreneurs use the many tools on the internet to tap into their inner public relations expert because engaging the public is a guaranteed way to raise your business's profile.
In promoting your brands, create a public relations campaign that operates both online and offline. In addition to the easy go-to methods for raising your profile like social media, create a web page for your business that can act as your business's base of operations. In fact, today's technologies have made it easy for the average tech-illiterate professional to purchase a domain and design a page. Online activities can include tutorials where you present some aspect of your business to the public, roundtables that can act as conversation pieces around your industry, and competitions where participants win prizes. Finally, offline activities can include your standard public events showcasing your products or showcasing free demos.


Maximise Your Marketability
One of the best ways to maximise your marketability is to test markets in other areas. The virtual office's easy setup and manoeuvrability makes it easy for you to not only research potential markets, but actually see how these demographics respond to your product or service. Ultimately, by testing markets, you inevitably raise your business's profile.


Maximising Your Virtual Presence
The virtual office presents today's professionals in Australia with numerous opportunities to engage the public. By setting an infrastructure in which to work, creating public relational contacts and exploring other markets, your company's visibility increases with each opportunity. Furthermore, your virtual office is a fraction of the cost to the investment of providing your business high visibility.