Written by

News Feature Team
If you're currently planning a campervan hire holiday to New Zealand this year and it's your first visit to this amazing country, the range of destinations and attractions on offer can often make decision-making a tricky experience – especially if you're on a budget. Fortunately, we offer 4 crucial tips to help ensure that you still see and experience this amazing place even if you have to carefully manage your dollars as you go.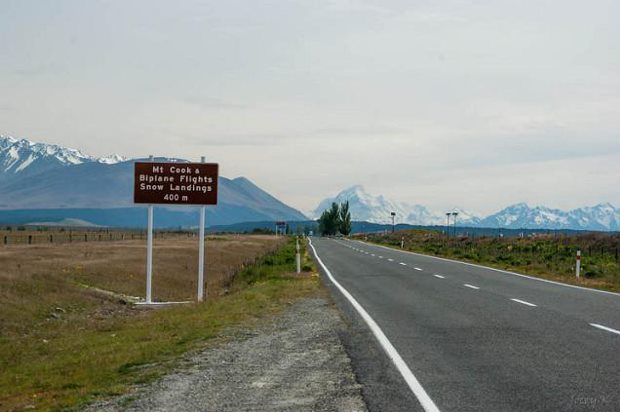 Image BY Jocelyn Kinghorn via flickr.com under a Creative Commons License CC BY-SA 2.0
Avoid the organised tours and take control yourself!
New Zealand has a well-established tourism industry that includes lots of tour operators and travel companies that will transport you around the country's key highlights and most famous tourist attractions. However, the beauty of New Zealand is that it's a highly accessible country by road and easy to navigate. In addition, it's also a safe country whereby the use of guides and locals is rarely essential (unless you're attempting mountain climbs and glacier walks of course), so it's perfectly plausible to park up your campervan and explore rugged and picturesque terrains on one of the many hiking trails New Zealand has to offer. A further bonus is that you'll get to experience many of these things away from tourist crowds and on time-restrictive tours that often herd visitors from location to location. So, be spontaneous and take control of your own destiny!
Utilise the cheap eat options en route
Dining in New Zealand can be expensive, especially if you're travelling on a weaker currency. However, with adequate planning and the use of a range of emerging websites and apps dedicated to eating experience reviews, it's now increasingly easy to highlight great culinary stops on a budget along the various road networks you move along. Although you can of course also choose to frequent local supermarkets and cook yourself, pleasant but affordable culinary experiences are not unobtainable without prior planning and a little research in New Zealand – and of course, the country is synonymous with great foods and wines that should not be missed if possible too.
Remember that you can see most of New Zealand's best bits for free
New Zealand is arguably one of the easiest countries to explore and experience via campervan, especially as most of highlights are the stunning backdrops of mountains, waterfalls, and green hills you'll pass through or by on a daily basis. By developing an itinerary that traverses and intersects some of the country's most incredible landscapes, you'll be able to encounter the 'real' New Zealand without having to cover costs beyond food and petrol if well prepared. Highlights are undoubtedly the famous Lindis and Haast Passes and western roads that lead to and from Milford Sound and they cost practically nothing to see!
But…be willing to spend money on the 'unmissable' attractions when necessary
There are certain things in New Zealand that you simply have to experience depending on the composition of your group. The incredible Milford Sound and the numerous mountains, valleys, and waterfalls that make up the country's famous Fiordland should be a high priority for most tourists and although tours and ferry rides may not be the cheapest things you do, try to budget for them as the regrets you'll almost certainly feel will not be worth the compromise in the end. There's no such thing as a completely free holiday after all.
Drive around New Zealand in an Apollo campervan hire and experience utmost safety and comfort. After all, there is no better way to explore one of the most beautiful countries in the world.