Written by

News Feature Team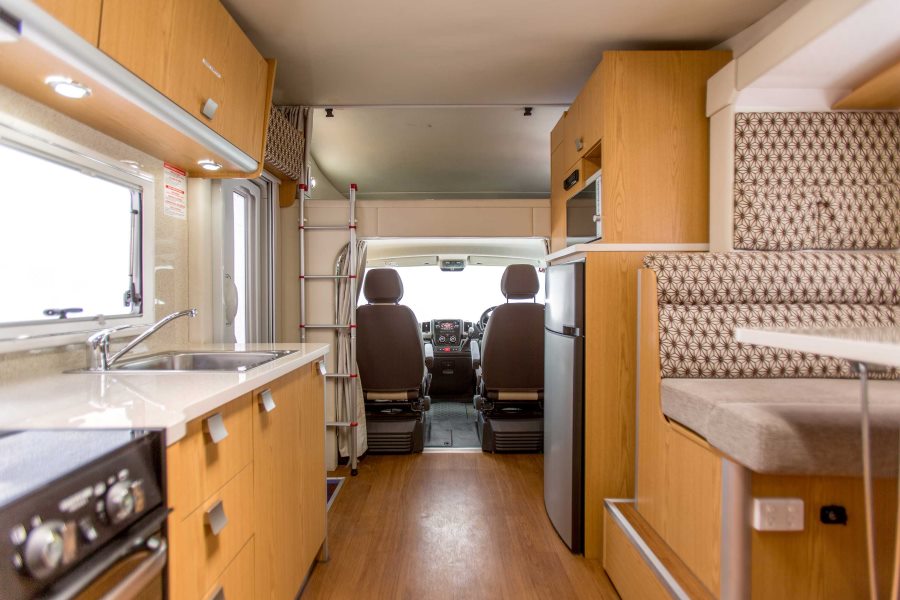 For many motorhome vacation enthusiasts caravan sales can present a number of tricky decisions depending on the wants and needs of the potential owner. Whilst some will obviously dream of owning a brand-new, tailored vehicle complete with the latest gadgets and mod-cons, others may consider the benefits of purchasing a used motorhome, and there are certainly advantages and disadvantages for either approach or strategy. However, choosing a second-hand vehicle can be an excellent option to consider, especially as important factors can be often overlooked or completely ignored. For those currently sitting on the fence, here are four reasons why purchasing a second-hand motorhome may be the right decision for you and your family's needs.
It can be far more cost-effective
Simply speaking, motorhomes can be exceptionally expensive and a significant financial investment for many. As with most vehicles, a common issue can be the rapid depreciation of a car or motorhome's value over time, and this effect is felt the moment it leaves the sales yard, with values immediately plummeting an estimated 15-20% according to numerous sources. However, of course, this can be a significant advantage for someone who's in the market to buy a used campervan that is still relatively new. If you're lucky, you could pick up an excellent vehicle in near-perfect condition that's barely been used for a fair chunk off of its original showroom price. If this is your chosen strategy, always remember that patience is the key though, as few owners will sell their vehicles within relatively short periods of a purchase.
You may be able to upgrade on your expectations
Whilst many will prefer the idea of a brand-new, spick and span motorhome, limited budgets will often mean that you can only realistically afford the most basic models. However, with the same budget it may be possible to significantly upgrade if you're willing to consider a vehicle that's spent a couple of years on the road. Although it may have the odd rough edge here or there, the better facilities and appliances it could offer will often easily offset any doubts you have about purchasing second-hand.
You'll feel less pressure to revolve every vacation around your vehicle
If you've spent a fair chunk of your savings or retirement funds on a brand-new motorhome, it's far more likely that you're going to feel the need to use it as much as possible. Although many new campervan owners will feel comfortable with this idea, for those that still like the occasional trip overseas or a mini break to a city, the pressures will be significantly reduced if the vehicle parked on your driveway didn't cost you a small fortune.
You'll feel less stress if you have children or entertain large groups
There can few things more terrifying than seeing a child or a messy group member consume sticky foods or drinks inside your brand-new, pristine-condition motorhome. If you plan on taking your children or grandchildren on regular road trip adventures or you often entertain friends or family on your vacations, the stress of maintaining your vehicle's expensive interior and avoiding scratches and scuffs to its upholstery will be hardly worth it in the long-term. Indeed, you'll rarely feel those same concerns if your vehicle has already been there and done it.