Written by

Warren Hogan, Industry Professor, University of Technology Sydney
A weaker domestic economy has cost the budget A$15 billion over the next four years, but booming international commodity markets are more than offsetting this. The net result is a budget that will remain comfortably in surplus for the next four years, assuming the economic situation improves rather than disappoints.
Much lower payments on a range of different programs have also given the government some extra money to play with. Lower spending on the National Disability Insurance Scheme, a big drop in debt servicing costs and lower pension income support payments are just a few of the expenditure surprises that paint a very healthy picture of federal government finances right now.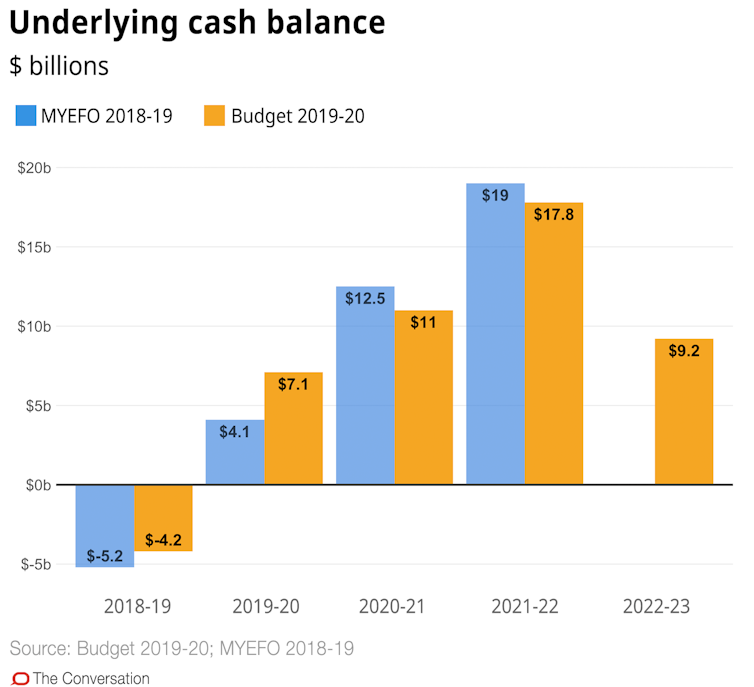 Source http://theconversation.com/iron-ore-dollars-repurposed-to-keep-the-economy-afloat-in-budget-2019-114187